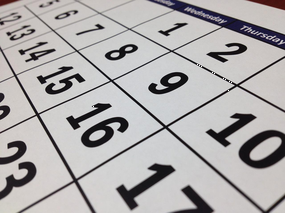 Ideas and literacy teaching resources for cultural events and UK awareness days
We support schools and early years settings with literacy teaching resources to help enrich your lessons as you mark special days throughout the academic year.
Our evidence-based and curriculum-linked educational resources build on key literacy and cutural moments in the school calendar to help you support positive engagement with reading, writing, speaking and listening.
Resources support teaching and learning across a broad age range covering early years, primary and secondary (including early years, KS1, KS2, KS3, with some extending to KS4 and KS5, and in Scotland early level through first, second, and third/fourth level to senior phase).
Where relevant, we work with expert partners to ensure that we embed inclusion, celebrate diversity and address challenging topics with sensitivity.
Plan your literacy year
Use our calendar ideas to draw up your own literacy teaching plan for the term or year ahead, and explore the teaching resources provided to help you.
More support
We'll continue to update this page throughout the year. Be sure to sign up to our Resources and Training newsletter for news and updates direct to your inbox.
Premium whole-school membership subscribers - our printable year planner (primary and secondary versions) provides a handy month-by-month listing of moments for which we'll be developing resources or events. Display the planner in your staffroom or use it for team planning.
---
Events in the Autumn Term 2023 calendar
November 2023
Non-fiction November
Bonfire Night, Diwali and Fireworks Festivals
Date: 5 November 2023 Bonfire Night
Date: 12 November 2023 Diwali
Accessible inspiration for reading, writing, speaking and listening activities with a fireworks theme suitable for marking Diwali, Bonfire Night or both!
Remembrance
December 2023
Picture This! reading challenge
Date: closing date for entries 15 December
A brand-new reading for pleasure picturebook challenge - designed to ignite a deeper enjoyment of picturebooks for ages 4 to 14.
Christmas and the festive season
Date: 25 December 2023 - Christmas, from 7 December 2023 - Hanukkah
End the autumn term with celebrations focused on Christmas, Hanukkah and the mid-winter festive holiday.
---
Events in the Spring Term 2024 calendar
January 2024
Reading Champions STEM Challenge: We Wonder - Journey into Space
Holocaust Memorial Day
National Storytelling Week
Wicked Writers: Be the Change writing competition
February 2024
Children's Mental Health Week
Safer Internet Day
If you're working in Alternative Provision with girls aged 11 to 14, take a look at Empower, our targeted critical media literacy programme.
Chinese New Year
Date: 10 February 2024
March 2024
World Book Day
National Careers Week
International Women's Day
Talk to Your Baby: Early Years Conference
Date: 12 March 2024
National Primary Conference
Red Nose Day
---
Events in the Summer Term 2024 calendar
April 2024
Earth Day
TCS London Marathon
May 2024
Year 6 SATS
June 2024
Empathy Day
National Writing Day
Refugee Week
Pride Month
July 2024
Transition preparation
National Secondary School Conference
---
Events in the Autumn Term 2024 calendar
September 2024
Back to school and settling in
October 2024
Black History Month
Libraries Week
National Poetry Day
World Mental Health Day
Halloween
Find out about upcoming classroom and training events
Stay up to date with our resources and training newsletter for teachers and practitioners