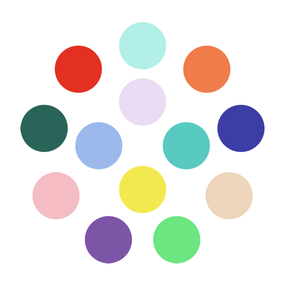 When is Refugee Week?
Refugee Week takes place each year in June.
This will be from 17 to 23 June 2024, and the theme will be Our Home. From the places we gather to share meals to our collective home, planet earth: everyone is invited to celebrate what our Our Home means to them.
A teaching focus on Refugee Week can help children gain understanding of issues and vocabulary they may encounter in the news, as well as supporting the celebration of diversity and inclusion in your school.
"To me, a home is where you feel loved, safe, and cherished."

Malala Yousafzai
Refugee Week online events 2023
In 2023, the theme for Refugee Week was Compassion.
We developed a suite of resources and ran events to help school explore this theme in the classroom. Details of our 2023 resources and events are set out below.
A Child Like You: online storytelling and drawing session for Refugee Week
On 19 June we weclomed author Na'ima B Roberts and illustrator Nadine Kaadan to share their remarkable book A Child Like You, published by Otter-Barry Books. The book centres the experiences of real-life activists and campaigners, explaining how these children demonstrated courage, determination and hope in the face of challenges. The event is suitable for ages 5 to 7 (Years 1-2/P2-3).
You can now access the recording of the A Child Like You to watch on-demand on YouTube.
Refugee week Q&A event with Tom Palmer 2023
This free, online event builds on the five new stories written by Tom Palmer, exploring key themes for Refugee Week and enabling pupils to ask their own questions about the stories and Tom's motivation and practice for writing. Please exercise sensitivity and discretion when accessing this content as it could be upsetting to some pupils.
Refugee Week teaching resources (ages 5 to 7, KS1)
Inspired by Syrian refugee and Olympic Swimmer, Yusra Mardini (who features in A Child Like you by Na'ima B Roberts and illustrator Nadine Kaadan) , we have produced a Literacy based lesson to help KS1 teachers explore what it means to be a refugee with younger children. The resources provide a follow on lesson from our virtual storytelling event with author Na'ima B Roberts and illustrator Nadine Kaadan, where pupils will hear a read-aloud of A Child Like You.
The lesson plan and corresponding PowerPoint presentation, helps young children to reflect on the refugee experience through shining a spotlight on Yusra Mardini's remarkable story. Pupils will also explore Refugee Week's 2023 theme of compassion and write their own messages of welcome.
Resource aim: To help pupils understand what it means to be a refugee through inference of feelings, and to consider the ways in which they can show compassion towards someone new to their class.
Curriculum areas addressed: English/Literacy - reading for pleasure, reading comprehension (inference) and oracy
Resource type: Literacy lesson plan and corresponding classroom PowerPoint presentation
Suitable for: Teachers of KS1 (P2-P3) pupils
---
Refugee Week teaching resources (ages 10 to 14, UKS2/KS3)
Thanks to generous funding, including support from the Association of Jewish Refugees, the National Literacy Trust worked with award-winning author Tom Palmer to produce free resources, including five short stories, to help schools focus on Refugee Week.
These resources were designed to be used in school throughout the week from Monday 19 June 2023, and are suitable for use with primary and secondary students aged 10 to 14 (Upper Key Stage 2 and Key Stage 3/P6 to S3).
Please note: these stories contain some upsetting scenes. Please review them carefully to ensure their suitability for your students. Guidance and advice is provided in the teacher guide.
Resources comprise:
A short video from Tom to introduce the story and resources to students.
Five stories written specially for Refugee Week by Tom. The stories show the plight of refugees escaping persecution by boat and will cover different periods of time, from the 17th century to today. Teachers can download and read the stories, or watch Tom read the story.
Six videos and worksheets to support and inspire students to write their own responses. Students can submit their work using the mechanism outlined in the teacher guide.
A teacher guide with ideas and sources to support your delivery and students' writing.
An online Q&A event led by Tom, talking with the authors of The Power of Welcome.
All videos are in this YouTube playlist. All resources can be downloaded from this resource page.
Refugee Week resources for early years
Explore our Introducing young children to Refugee Week resources specially designed for this age range with links to the EYFS curriculum plus books to celebrate diversity and support teaching about refugees.
More related resources
---
More to explore
Visit the Refugee Week site to learn more about the vision for and origins of this celebration, as well as more ways to get involved. You might be particularly interested in the Children & Young people's pack.
Download files
You might also be interested in