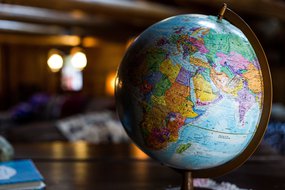 Refugee Week takes place from 19 to 25 June 2023 and the theme this year is Compassion.
"For Refugee Week's 25th anniversary we invite you to celebrate what compassion looks like in action. Together we can create a shared understanding of compassion to ensure we are extending it widely to all."

Refugee Week
Refugee Week resources
Sessions plans: Discussions around refugees can be difficult for young children to understand. These session plans use the book Lily and the Polar Bears by Jion Sheibani to support early years children to begin to understand more about refugees in an accessible and age appropriate way.

Activity ideas: Introduce the theme of Refugee Week 2023 by trying out some of the early years activities linked to the Refugee Week Simple Acts.
Aims
To begin to learn about refugees through use of a picture book, simple activities and relevant discussions
To support teaching for Refugee Week
To celebrate diversity
To encourage children to think about making a connection with someone new
Curriculum links
These sessions plans and activity ideas link to the EYFS curriculum in the areas of personal, social and emotional development, communication and language, literacy and understanding the world
Books for early years children to support teaching about refugees
Lily and the Polar Bears by Jion Sheibani
The Suitcase by Chris Naylor-Ballesteros
My Name is Not Refugee by Kate Milner
Everybody's Welcome by Patricia Hegarty, illustrated by Greg Abbott
The Colour of Home by Mary Hoffman, illustrated by Karin Littlewood
Refugee Week resources for schools
Find resources and events for primary and secondary schools on our Refugee Week 2023 page.
Download files
You might also be interested in