Fundraising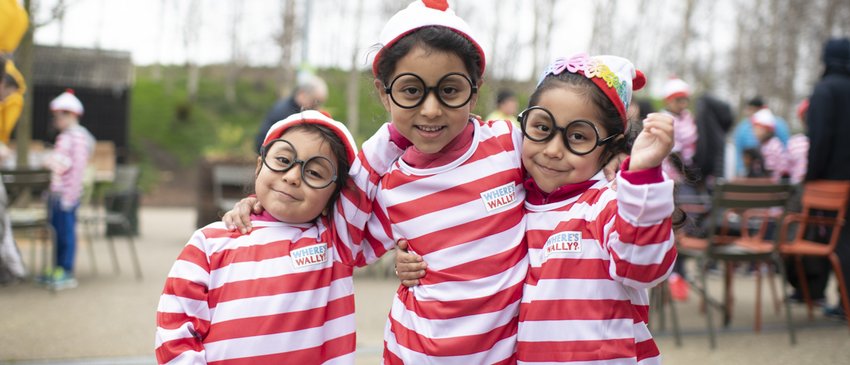 At The National Literacy Trust, we are dedicated to fighting poverty through literacy.
There are now 4.3 million children living in poverty in the UK and 1 in 11 of those children don't own a single book. The cost-of-living crisis is growing the scale of this challenge massively. Some families are now struggling to afford food, let alone books.
That's why we need your help to continue our work boosting the literacy skills of children and young people living in the UK's most economically disadvantaged communities, giving them the best possible chance of success in work, school and life.
Read on to find out how you can support us!
A book for Christmas opens a lifetime of possibilities
Our latest research shows that fewer children own a book than at any time in the last five years, and that almost a million children in the UK don't have any books of their own at home. This is truly shocking.
Donate today to change life stories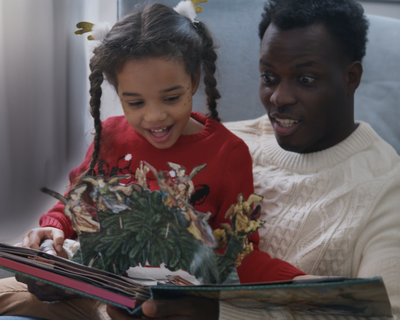 How you can support us
Whether you're an experienced fundraiser or a complete novice, you're all welcome and we have a range of ideas below for how you can show your support!
Whether you want to run, hike, cycle or try something a little more unusual to raise money for our work, we've got the event for you!

Learn more

Why not get creative and organise your own fundraising event in your local community? We're lucky to have many amazing community fundraisers - read their stories to...

Learn more

Donate today and help us empower even more children with the literacy skills they need to succeed in life.

Learn more
Fundraising success stories
Our fundraisers are incredible - they dedicate huge amounts of time to raising money to give children living in the UK's most economically disadvantaged communities a brighter future. Read about their incredible efforts here...
Community fundraiser Hew shares his tips for running a successful charity pub quiz.

Read more

Among our intrepid Arctic explorers last year was Leah Attwood, Publishing Operations Executive at Penguin Random House. She has kindly agreed to give us an account of her...

Read more

At the National Literacy Trust we are blessed with so many amazing supporters, who go out of their way to raise money for us in a range of creative and quirky ways. Read...

Read more