Donate today and help us to empower even more children with the vital literacy skills they need to succeed in life.
Did you know?
In the UK's poorest communities one person in three has literacy problems
One disadvantaged child in eight does not have a book of their own at home
One child in three leaves primary school unable to read to the level expected.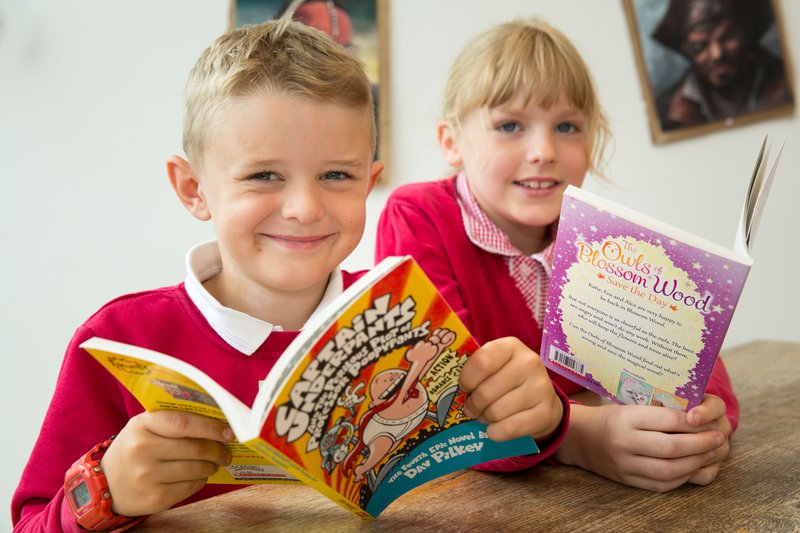 How much would you like to give?
£7

Monthly

Could pay for a child to choose books to keep, start to enjoy reading and gain in confidence and skills.

£15

Monthly

Could fund a teenager to attend skills workshops that will help them get a job when they leave school.

£50

Monthly

Could help families; supporting their literacy and breaking the cycle of disadvantage.
Gift Aid
The Gift Aid scheme allows us to claim back 25p from HMRC for every £1 that you donate to us at no extra cost to you. The declaration covers all donations including one off payments and regular donations.
Your declaration has been applied to any donations that you may have made to the National Literacy Trust over the past four years and any donations you make in the future. Your donations are eligible for the scheme if you are a UK taxpayer and you are currently paying Income Tax or Capital Gains Tax that is equal to or more than the tax deducted from your donations. Please let us know if you have made donations to us but have not been a UK taxpayer in this period.
You are entitled to cancel your Gift Aid declaration at any time within a period of 30 days without any tax being claimed by the National Literacy Trust. Should you choose not to Gift Aid your donations or if you stop paying tax, please let us know and we can take your donations out of the Gift Aid scheme.