We're celebrating 30 years of the National Literacy Trust!
2023 is a significant year for us here at the National Literacy Trust as we celebrate our 30th birthday. As we pause to mark this monumental milestone and get ready to turn a new page on the next chapter of our charity's story, we thought it was the perfect time to introduce our refreshed visual brand and message. It's our promise to be bolder than ever to change life stories with the power of words. How do we look?
Over the past three decades, we have been supporting families and children to change their life chances through the power of literacy and we are ready to celebrate! We are as committed as ever to empowering and inspiring a wide breadth of people from families and community groups to teachers and education professionals, people in the criminal justice system and those who are struggling at the edge of society up and down the country.
We are proud to reflect on where we have come as we look ahead to where we are going.
Over the next few months, we will showcase some of these stories, marvel at significant stats from our work over 30 years, celebrate our creative and inspiring programmes, and invite you to continue on this journey with us.
What has happened over the last 30 years?
It's time to take a look at National Literacy Trust in numbers. Read our impact report in full here (coming soon for 2023!).
We have inspired and empowered over 5 million children

We have worked with nearly 17,000 schools

We've gifted a staggering 528,303 books in the last year alone!

In the last year we've reached 9,834 parents of under-5s
You are part of their story
What an inspiring 30 years of the National Literacy Trust! Thank you for your continued support as we reflect on the last three decades but also push forward to what is to come. Together we will continue to impact more lives and help us to change the stories of children and families, adults and communities across the UK.
Donate today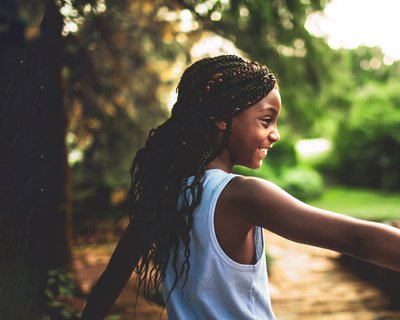 30 ways we have changed life stories
The impact of our programmes, resources, community groups and events is transformative. Let's hear from the people who have experienced the National Literacy Trust first hand, and celebrate the power of literacy to change lives.