Hospitals can seem a scary place to be for a child. Whether they're in for a quick appointment, or facing a longer-term stay, the clinical atmosphere, serious-looking doctors, and always-beeping machines often feel very frightening.
On Doncaster Royal Infirmary's Children's Ward, however, they have two real-life superheroes in the form of Staff Nurses Bobbie and Ashleigh. Both are passionate about helping families through a tricky time, and equally passionate about reading.
To mark our 30th year, we have gathered stories to celebrate the many ways that life stories have been changed by three decades of the National Literacy Trust. Let us introduce Bobbie and Ashleigh who are Literacy Champions and part of changing life stories in their work settings.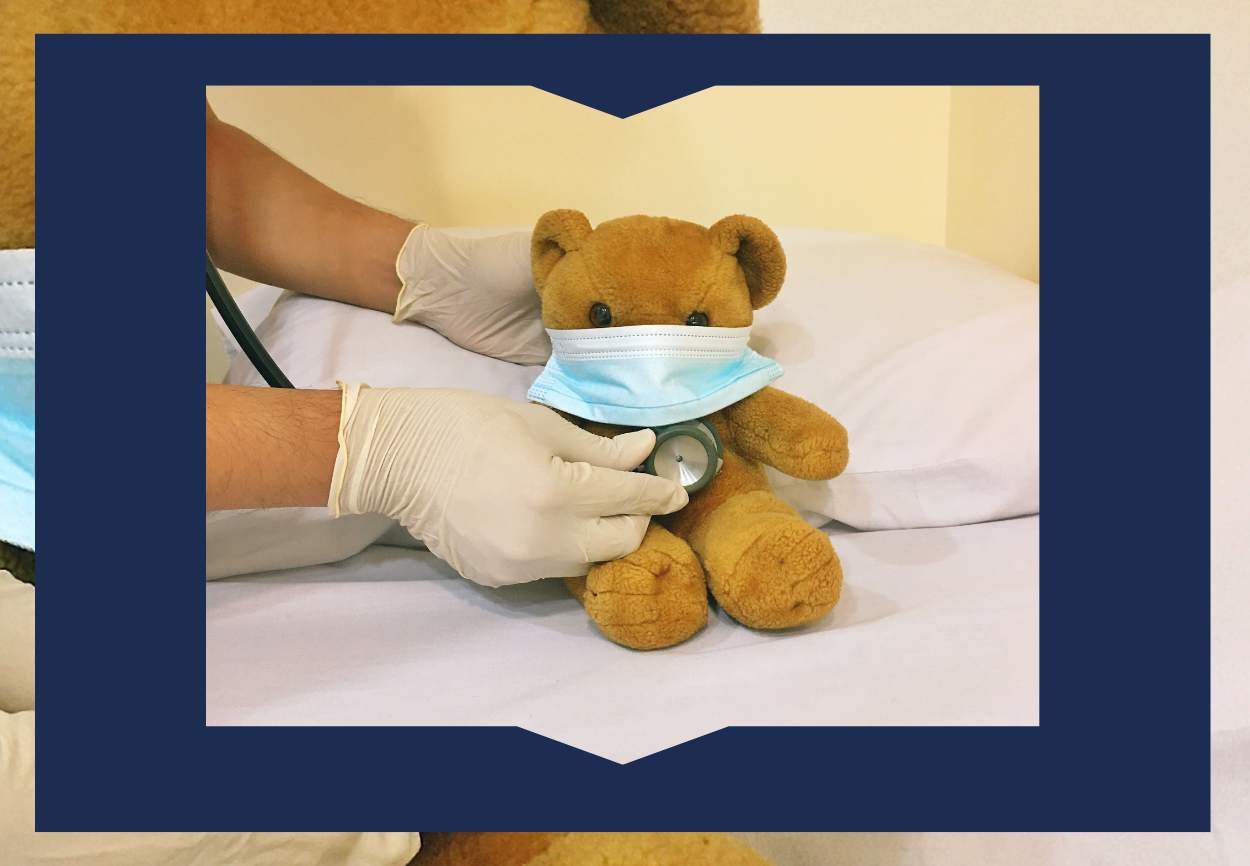 "With the help of the National Literacy Trust, we've introduced a fantastic reading corner on our Children's Ward."

Bobbie, nurse and Literacy Champion at Doncaster Royal Infirmary's Children's Ward
Making a difference
Bobbie was the first nurse at Doncaster Royal Infirmary to sign up as a National Literacy Trust Literacy Champion. "Previously, we relied on book donations, which often meant our collection was dated, damaged, or drawn on. With the help of the National Literacy Trust, we've introduced a fantastic reading corner on our Children's Ward." The books are brand-new, written by popular, well-known authors, and most importantly, the children can relate to the characters within them.
The knowledge that the ward has access to new and quality books to keep the reading corner well-stocked means that if a child begins to read, and then has to leave the hospital, they can take their book home with them, continuing their reading journey beyond their hospital stay.
"It helps them to make a positive memory of their experience," says Ashleigh, who signed up as Literacy Champion after seeing for herself how it helped the children on the ward. The nurses hope that as a result, the next time one of their patients visits a hospital, they'll remember the book gifted by the Children's Ward and the joy it brought them, and they won't feel quite so afraid.
It's not only the children who benefit from the free books, either. Ashleigh tells us that being taken out of routine and away from their home comforts can be difficult for the parents too. "They're not sure how to be with their child, and providing the books, reading mats and activities helps them to know that they can still pop them on their knee to read a book, or play together. It brings a little bit of normalcy to the ward, something for them to continue doing as a family."
Could you be a Literacy Champion too?
The National Literacy Trust is able to support the team in helping their patients discover a love of reading, through providing books, access to author talks and visits, and audiences with other local storytellers. If you'd like to help us continue to make children's hospital experiences better through literacy, you can donate here, or sign up to become a Literacy Champion in your area.
#LiteracyTrust30