Why non-fiction is important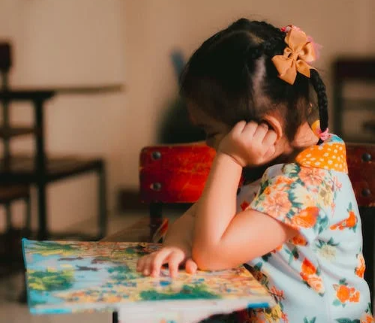 In our recent research (2022), more than half (56%) of children and young people told us that they read non-fiction. We also found that children and young people who read non-fiction are more engaged with environmental issues.
Those who read non-fiction are more likely to want to take care of the environment compared with those who don't read non-fiction (68% vs 49%).
Celebrate Non-Fiction November
As our research demonstrates, providing pupils with the opportunity to read and explore non-fiction plays a vital role in helping them to learn about their world, as well as fostering reading for pleasure. It is therefore essential that pupils have access to a high-quality and engaging non-fiction collection.
Our resources are designed to help you explore non-fiction with your class, and celebrate the different perspectives and enjoyment it brings.
Teaching resources and reading recommendations for Non-Fiction November
This year, the theme for Non-Fiction November is Wonderful Water. To help you celebrate and promote non-fiction in your settings we have compiled compelling book recommendations for you to explore with pupils from early years right through to KS3, alongside practical guidance for using non-fiction in the classroom.
These resources are free to download from the file list below.
Non-fiction in the early years
The Early years foundation stage (EYFS) statutory framework refers to non-fiction books and their role in enhancing language development and children's knowledge of the world around them. Our resources provide guidance on how to read and explore non-fiction texts with young children, accompanied by a Wonderful Water themed booklist of recommended texts to try in your setting.
Non-fiction in the primary and KS3 classroom
Resources include:
A booklist with cross-phase reading recommendations for ages 4 through to 14 (Reception KS1, KS2, KS3). These explore the theme of Wonderful Water, each including linked non-fiction writing ideas.
Our non-fiction guidance for primary teachers which highlights five fabulous approaches for inspiring learning through non-fiction texts.
Further non-fiction resources
For our premium members, we also have further resources to celebrate non-fiction November:
Download files