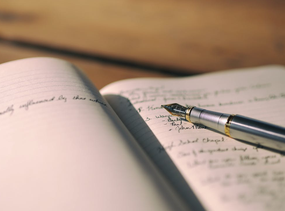 What is dictogloss?
Dictogloss is an inclusive teaching strategy that guides and supports students to produce a piece of formal subject writing. The technique is best used at the end of a topic or teaching module to introduce a new text type or model a longer exam question.
The resource
A guides for teachers which takes them through the planning stage and seven steps to executing the dictogloss technique
The strategy integrates listening, speaking and writing
Works well with any age from Key Stage 2 upwards, as far as A level
Includes details on how to prepare and conduct the lesson, with some optional elements to allow teachers to tailor it to the time they have available to complete the activity
Further teaching tips
Also see: Wajnryb, R. (1988). The Dictogloss method of language teaching: A text-based, communicative approach to grammar. English Teaching Forum.

---
If you're interested in developing literacy further across your school, consider our training courses Language and Literacy within the Curriculum and Understanding the Literacy Requirements of the New GCSEs, or email schools@literacytrust.org.uk for more information.
Download file