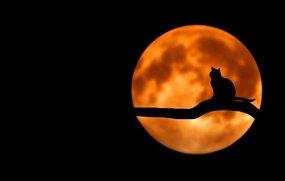 "When witches go riding and black cats are seen,
The moon laughs and whispers 'Tis near Halloween.'"
At the end of October, when dark evenings are creeping in, an autumnal feeling is in the air and shop windows fill with pumpkins, thoughts turn to Halloween. Children love all things creepy and spooky; what better opportunity to share fang-tastic recipes, read eerie stories and encourage children to write their own spooktacular tales?
What you'll find in our Halloween resource
This hot topic resource provides teaching ideas and inspiration for bringing the fright into your classroom:
Ideas for books which are perfect to read and enjoy with pupils aged 3-14 years
Suggestions for speaking and listening activities including oral storytelling and performance poetry
Ideas for writing linked to the theme including a fun grammar game to help students to revise word classes, plus ideas for building suspense in narrative writing
The activities are designed to be adaptable for teachers working across different age ranges, and for the time you have available.
Explore our range of hot topic resources.
Using the resource
Useful for: classroom teachers, literacy co-ordinators, school librarians, form tutors
Suitable for: children across KS1, KS2 and KS3/Early, first, second and third level.
Use: classroom teaching ideas and activities
Focus/theme: calendar moments as literacy learning hooks. See our schools literacy teaching calendar.
Download file