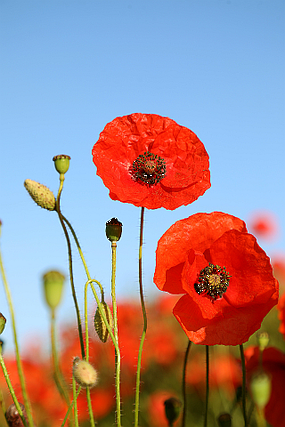 Remembrance activities for schools
We're proud to be partnering with Royal British Legion again this year on a remarkable programme of events and resources to support Remembrance teaching and learning in schools.
These will include:
A live assembly on Friday 10 November.
New resources to support learning in the classroom.
Live Remembrance assembly
On Friday 10 November, in partnership with the Royal British Legion, we hosted a live-streamed online assembly for ages 9 to 12 (years 5, 6, 7 and 8).
This unique learning experience was hosted by Sonali Shah and Zeb Soanes and featured special guest appearances from artist Cornelia Parker, historian Iszi Lawrence and Major Naveed Muhammad. 
Students were able to learn about the enduring importance of Remembrance through art, poetry, music and more.
Watch the recording below, or follow the link to watch on YouTube.
Watch recording
Resources
Remembrance assemblies for use in school
Written in partnership with Royal British Legion these presentations can be used in assemblies or the classroom to explore concepts of service and to help pupils reflect on the importance of Remembrance.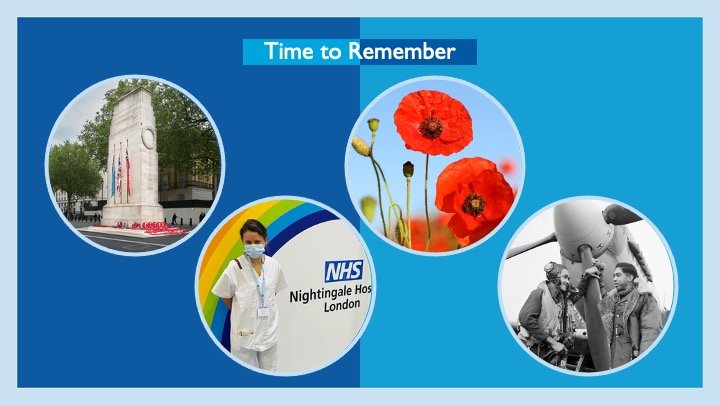 Each presentation includes an accompanying set of teacher notes to help you deliver the assembly, plus ideas for follow-up activities. We have assemblies suited for:
Key Stage 1 (ages 5 to 7)
Key Stage 2 (ages 7 to 11)
Key Stage 3 (ages 11 to 14).
Download the relevant assembly from the files list on this page. You'll need to be logged in or to register to access the files.
Further resources
Our book club resources have been based on age-appropriate stories to help children explore themes of Remembrance, and to develop core reading comprehension skills. They include teacher guidance along with discussion questions and learning activities. Learning is linked to literacy outcomes many of which are universally applicable, so please do explore resources for the relevant age group whichever curriculum you use.
However, do note that resources will also incorporate specific curriculum links based on the National Curriculum for England, or Curriculum for Excellence Scotland as detailed below.
Primary: for Upper Key Stage 2 and including National Curriculum for England links to the Year 5 and 6 English Programme of Study.
Early years: including Early Level (Scotland) Curriculum for Excellence links.
Flo of the Somme by Hilary Robinson and The Day War Came by Nicola Davies
Primary: including First Level (Scotland) Curriculum for Excellence links.
Additional Remembrance resources

The National Literacy Trust has worked with the Royal British Legion to develop a wide range of additional resources across Key Stages 1 to 5. These include ideas for exploring Remembrance through a whole-school project, as well as book club and creative writing activities.
Resources are also available in Welsh.
You can download more resources for free from the Royal British Legion's Teaching Remembrance pages.
For classroom resources based on Iszi Lawrence's book, Billie Swift takes flight, follow this link: https://www.bloomsbury.com/media/xe3h2bd5/billie-swift-takes-flight-teaching-notes.pdf
More info about the book here: https://iszi.com/billieswift
Download files
You might also be interested in