To ensure that all families, children and young people can experience the joy of reading, The Reading Agency are working with their publishing partners on a programme to gift thousands of books this spring via schools, libraries and reading groups as part of Get Islington Reading.
We started in April with the distribution of family book boxes gifted by The Reading Agency and Islington Library Service. The initiative will result in 3,000 books being gifted to year 5 children and their families in our nine partner primary schools over a three-month period to thank them for all their hard work whilst schools and libraries have been closed. April's box had a crafty science theme, May's is full of wellbeing reading and activities and there's a sports themed book box to look forward to in June. The book boxes provide great reading for all the family with a book for adults to enjoy and one for children to read and share. We hope that the contents will help keep children reading and enjoying books during year 5, and as they move towards year 6.
During Mental Health Awareness Week, The Reading Agency will gift Reading Well mental health collections to Islington public libraries through a government funded programme to tackle the impact of the pandemic on wellbeing. As part of this initiative, Reading Well for children and Reading Well for young people book collections will be available in all Get Islington Reading schools. The books have been recommended by leading health professionals, and the lists co-produced with children and families to help children and young people manage their wellbeing, deal with worries and cope with difficult life situations. Books will be available to borrow from public and school libraries.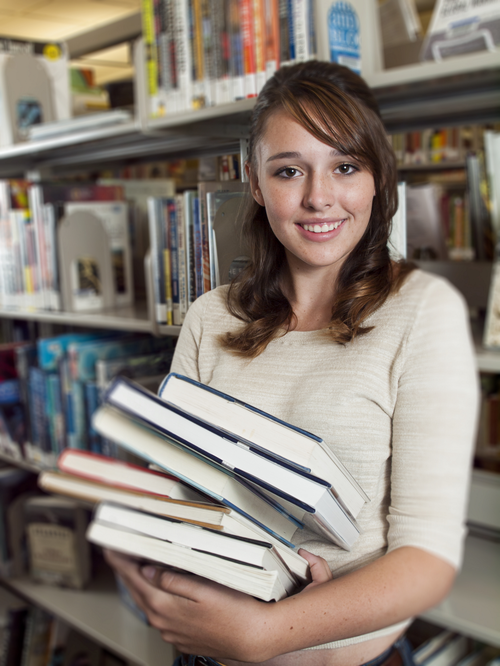 The Reading Agency have also worked with Walker Books to gift 500 copies of The Hate U Give by Angie Thomas to students in years 9 and 10 in our three Get Islington Reading Secondary Schools. The book is a No. 1 New York Times bestseller and Waterstones Children's Book Prize winner. It focuses on a black teenager and her family after she is the only witness to the fatal shooting of her unarmed best friend by a police officer. It was selected for BBC Radio 2 Book Club and has been made into a blockbuster film. Get Islington Reading leads in our secondary schools have told us that The Hate U Give is one of the most borrowed books in their school libraries and so we are delighted to be able to distribute this book to students within the schools.
We are also grateful to The Schools Library Association for the gift of their recently published book, Reading Science for Pleasure, a guide to encouraging engagement with science books in both primary and secondary schools. Co-authors Ruth Jarman and Joy Alexander utilise their 20 years of experience to support school staff with successfully promoting the many wonders of science, helping pupils find enjoyment in STEM related titles and discover the multitude of knowledge held within. We are pleased to provide this guide to all Get Islington Reading Leads in schools as a useful tool for teachers in helping students develop their curiosity, creativity and scientific connection with the world around them.
And finally, the Reading Agency have provided copies of The Midnight Library to London Borough of Islington's staff book club, spreading the joy of reading far and wide,
We would like to thank the following publishers for their support of the Get Islington Reading project:
| Book title | Published by | |
| --- | --- | --- |
| Crafty Science | DK | |
| A Fresh Start | The Orion Publishing Group | |
| The Night Bus Hero | Hachette Children's Group | |
| The Pocket book of Happiness | Trigger Publishing | |
| Patina | Knights Of | |
| Ask a Footballer | Quercus | |
| Reading Well collections | Various | |
| The Hate U Give | Walker Books | |
| Reading Science for Pleasure | Schools Library Association | |
| The Midnight Library | Canongate Books | |