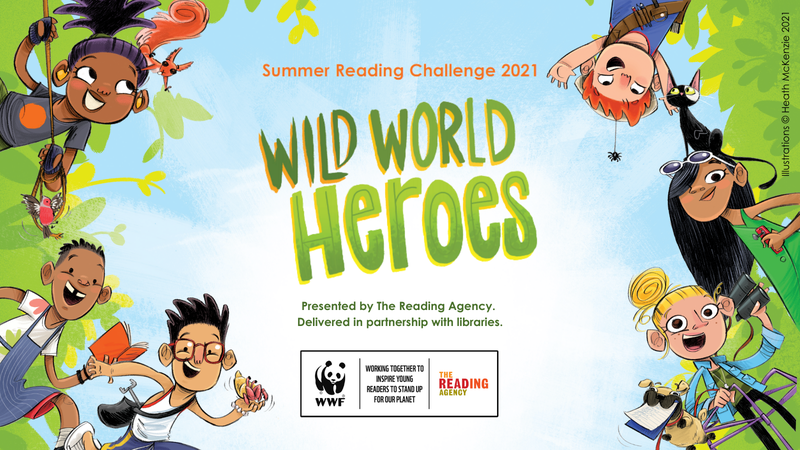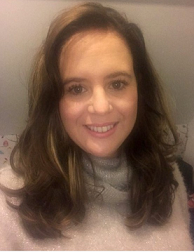 For 2021's Summer Reading Challenge, The Reading Agency teamed up with WWF to deliver a 'Wild World Heroes' themed Summer Reading Challenge, which encouraged children across the country to engage in fun reading activity focused on environmental issues. Children were invited to take part in their local Islington library or online. Children who got involved through public libraries received free Summer Reading Challenge packs, or if they took part online, they were given access to digital incentives and rewards. For more information and to sign up to this year's challenge 'Gadgeteers', visit www.summerreadingchallenge.org.uk
Natalie Derry is a Senior Teaching and Learning Consultant for English, and she's part of the team working to #GetIslingtonReading. Here are her top five Summer Reading Challenge books:
---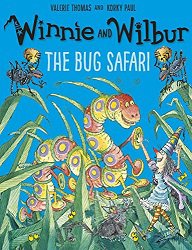 Winnie and Wilbur: The Bug Safari
Written by Valerie Thomas and illustrated by Korky Paul
The reason I like this book is because it follows two very mischievous characters. Winnie and Wilbur often find themselves in trouble and this book is no different.
It reminds me of one of my favourite films, 'Honey I shrunk the Kids'. This book is lots of fun and reminds us of just how remarkable bugs are!
---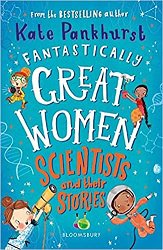 Fantastically Great Women Scientists and their Stories
Kate Pankhurst
Kate Pankhurst is such an inspiring female author and I have enjoyed many of her books about Great women from the past and today. This book will inspire children and families by sharing stories of Great Women Scientists. The women demonstrate ambition and resilience, role models for the future scientists of Islington.
---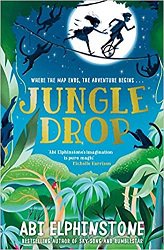 Jungle Drop
Abi Elphinstone
Who doesn't want to read about secret unmapped kingdoms?
This book had me gripped right from the start with intrigue, mystery and adventure.
Read this book to find out what happens when things go wrong and magic goes awry…
---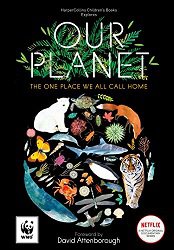 Our Planet: The One Place We All Call Home
Sir David Attenborough, Matt Whyman, Richard Jones
This book is just the most beautiful non-fiction book all about Our Planet. The illustrations are breath-taking and who can ignore the foreword written by David Attenborough himself! I love the way this book has been structured, with a combination of real photos and tremendous art work alongside interesting captions, facts and stories.
---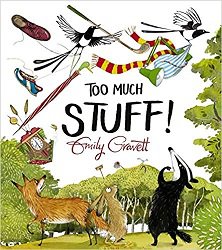 Too Much Stuff
Emily Gravett
I am a big fan of Emily Gravett, Meerkat Mail being a true favourite. In this book, Emily is able to keep the reader entertained and deliver an important message. It has the same illustration style as her other books which I just love. There are lots of woodland animals to meet and it might make you think whether you have too much stuff.
---
How are the books chosen?
Natalie was part of the expert readers panel who chose The Summer Reading Challenge Book Collections. This was supported by publishers from across the UK and Ireland, who sent nearly 400 books and top-secret proofs to consider for the 2021 collection.
Every submission was read by members of the 80-strong expert readers panel, with librarians, teachers, reading group leaders and their children reviewing each title to help us find books that resonate with our Wild World Heroes themes and offer Challenge participants plenty of variety to choose from. An advisory panel, consisting of representatives from organisations including WWF, Libraries Connected, ASCEL, CILIP and Glorious Reads, then used the readers' recommendations to shape the final collection.
There are 70 books in the Wild World Heroes collection. Check out the other great books on offer here.
Check out all 70 titles in the Wild World Heroes Book Collection.