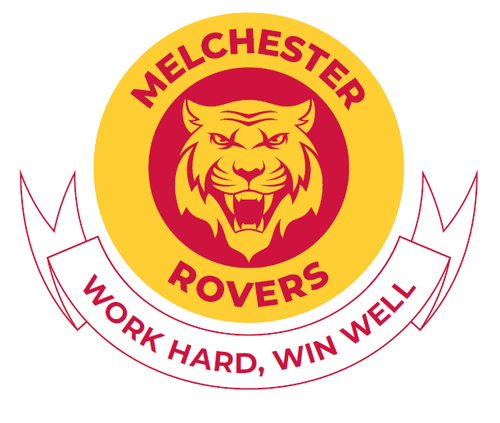 Ben, a Year 6 pupil from Manor Primary School in Merseyside, has won our national competition to come up with a motto for comic icon Roy Race's football team, Melchester Rovers.
The National Literacy Trust teamed up with publishers Rebellion to launch the competition earlier in the year to celebrate the return of the classic Roy of the Rovers comic, which has been rebooted by Rebellion for the 21st century to help inspire new generations of children to fall in love with reading through football.
In a prize money can't buy, Ben's motto, 'Work Hard, Win Well', will be written into an upcoming Roy of the Rovers book by bestselling children's author, Tom Palmer. Ben has also won £250 worth of comics and books for himself and the school library.
10 fantastic runners up have also won a full set of signed Roy of the Rovers books to keep! Congratulations to Jayden from Manor Primary School, Daria-Rut from Camestone School, Avni from Edward Francis Primary School, Zack from Durston House School, Alice from Parker's Church of England Primary School, Katie from St Johns On-The-Hill, Josef from Oak Meadow Primary School, Lauren from St Helena School, Max from Erskine Stewart's Melville Junior School, and Sophie from Erskine Stewart's Melville Junior School.
Competition winner Ben, said: "When I found out I had won I was amazed. I really enjoy reading Roy of the Rovers books and it feels incredible to be a part of it!"
Ben's teacher, Chris Smith, said: "The whole class really enjoyed the competition and learning about Roy and Melchester Rovers. It allowed them to show their creative side and as part of this we also developed mottos for our school. I was delighted when it was announced that Ben had won and so was the rest of the class."
Tom Palmer, author of Roy of the Rovers, said: "Huge congratulations to Ben on his winning motto. There were lots of fantastic entries and it was great to see such creative and inspiring writing skills by the pupils who entered. Ben's motto really captured the spirit of Roy and Melchester Rovers. Look out for Ben's motto in a future Roy of the Rovers book!"
Visit our Sport and Literacy section for more ways to inspire reading through football.