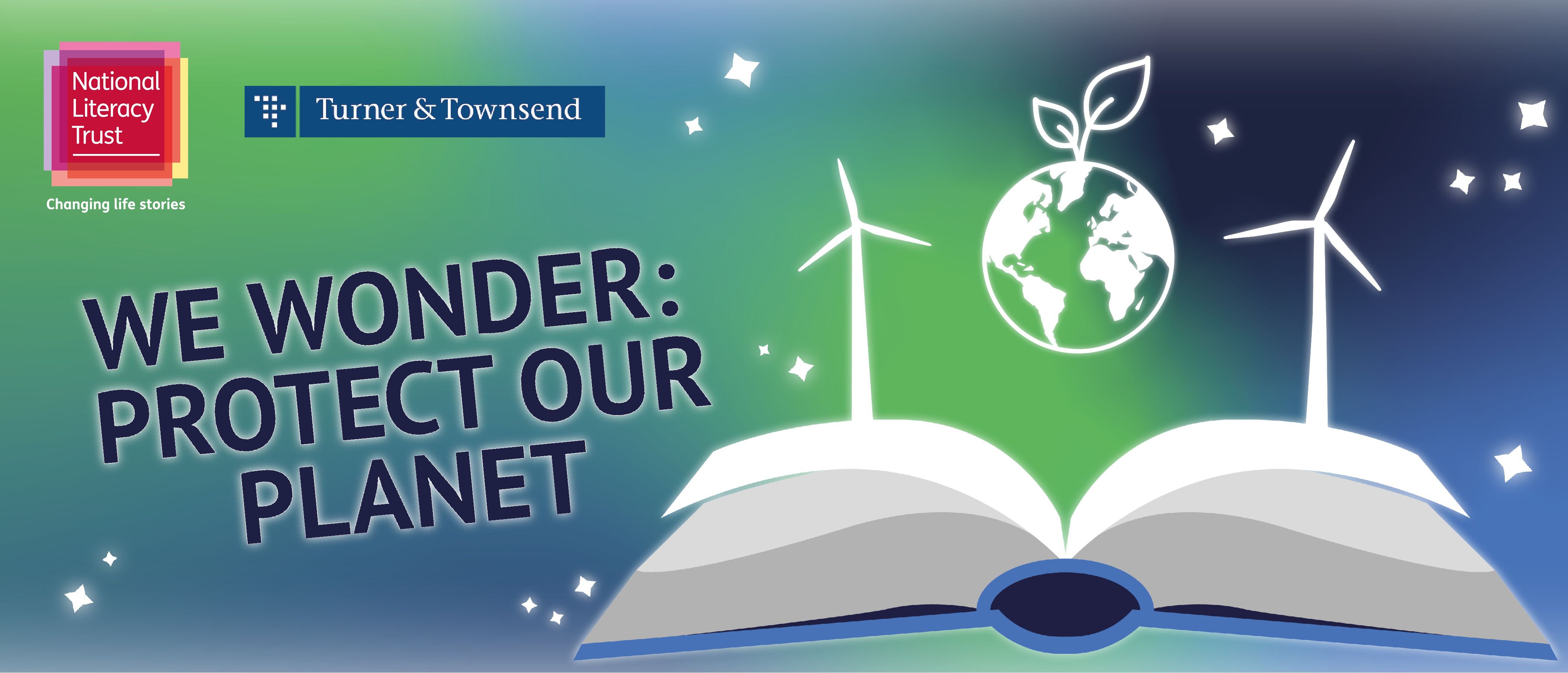 Aim
With the support of Turner & Townsend, We Wonder: Protect Our Planet is a fantastic and timely Reading Champions challenge that supports and encourages students as they read, investigate and campaign for a sustainable future.
The challenge was designed for all schools across the UK with students aged 7 to 14 (Key Stages 2 and 3).
In the previous We Wonder challenge students went on a Mission to Mars but in this challenge the focus is closer to home, our planet Earth. With young people today more engaged than ever in the climate emergency, these activities provide an opportunity for literacy and learning to come together in an engaging and constructive way.
Running the challenge in your school
There are lots of useful resources on this site that can support the delivery of this challenge:
Teacher guidelines
Short welcome video from Turner & Townsend
Quiz questions and answer sheet
Suggested reading list
Eco audit
Eco terms glossary
Examples of a campaign poster
Letter template for writing to your local MP
Ready to Protect Our Planet?
First, download the teacher guidelines that detail the challenge in full and explain how you might use the range of resources provided
With your class watch or share the welcoming video from our partners, Turner & Townsend, which explains the challenge and introduces ideas and questions for students to consider
Run the quiz to test what your students already know
Read: task your students with researching environmental issues and climate change
Investigate: students can follow up by investigating different aspects of climate change, including the impact of their own school's behaviours towards our planet
Campaign: students are asked to design a campaign poster on a topic most important to them e.g. a recycling guide to pin up near the bins at school, a visual design showing how the school could use less energy or a poster on a wider, global issue to share within school and the local community
Entry to the competition element of this challenge closed in April 2022, however you are, of course, welcome to run the challenge in school in any time frame that suits you! The resources will continue to be available for you to access on an ongoing basis.
If you have any queries about our Reading Champions Reading Challenge series then don't hesitate to contact us at competitions@literacytrust.org.uk.
---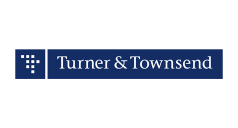 The generous support of Turner & Townsend has meant that we were able to provide 100 schools with a selection of environment-themed books for free. However, access to these specific books is not essential. Supplied is a list of suggested titles, but your school or public library will also have a range of books that can be used for research. Ask your school librarian for help to find the material you need!
---
About Turner & Townsend
Turner & Townsend are a construction-based company, which means they help to build all kinds of things, like skyscrapers, museums, airports and railways.
Some of their most famous projects in the UK are the Shard in London, the V&A in Dundee, Heathrow Airport and HS2 highspeed railway line. They also work all over the world, and have 112 offices in 45 countries.
Sustainability is very important to Turner & Townsend, and when they are organising a building project they make sure they are doing their best to protect the environment. They have recently launched a target to be net-zero by 2030, which means that they aim to reduce the amount of greenhouse gasses they produce as much as possible and invest in projects that actively help the environment.
We are incredibly excited to be a part of We Wonder: Protect Our Planet. Having recently launched our target to be net-zero by 2030 we recognise the importance of environmental education and the need to implement strategies to protect our environment for future generations. We want to deliver a fun and engaging way for students to learn about climate change and environmental sustainability, providing them with an opportunity to think about how they will make a difference and maintain a healthier planet.

Markus Still, UK Corporate Responsibility Co-ordinator at Turner & Townsend

National Literacy Trust Reading Champions is supported by ALCS.
Find out more about the National Reading Champions Quiz and Challenges.
Explore useful teaching resources developed by ALCS to support understanding and communication about copyright with guides for children, young people and teachers.
Available files