Read Manchester and Manchester Libraries are very happy to announce our winners of the Our Year, Our Card library card design competition. Our Year aims to put children at the centre of life in Manchester as we continue the recovery from Covid, and the competition gives them a chance to submit their own artwork and highlight their abilities.
The competition ran earlier this year and invited local children and young people to create their own library card design. The budding designers competed to have their design printed on a new batch of library cards for our city's younger readers! Winners also receive a £40 voucher kindly donated by local arts and craft shop Fred Aldous, where they will be able to pick up supplies to continue their creative endeavours.
Through their designs children were asked to channel their inner creativity and let their imaginations run wild. The drawings and designs were a response to the central question of, 'What does a library mean to you?' From favourite book characters to reading with families and escapism, we wanted to know what children and young people associated with libraries and reading.
We received around 500 incredible entries and are extremely proud of the talent that we have here in our Manchester youth – it was very hard to choose winners! We brought in an esteemed panel of judges including Ian Morris and staff from Read Manchester, libraries, the Manchester Literature Festival, Fred Aldous and some of the young people that we work with!
From the judge's scores, a winner from each age category was chosen. We are delighted to announce the winners. Age categories were 5 to 8, 9 to 11 and 12 to16.
The winner of the 5 to 8 age category is Harshavardhan with his 'Read, Know, Grow' design that links reading to knowledge and growth: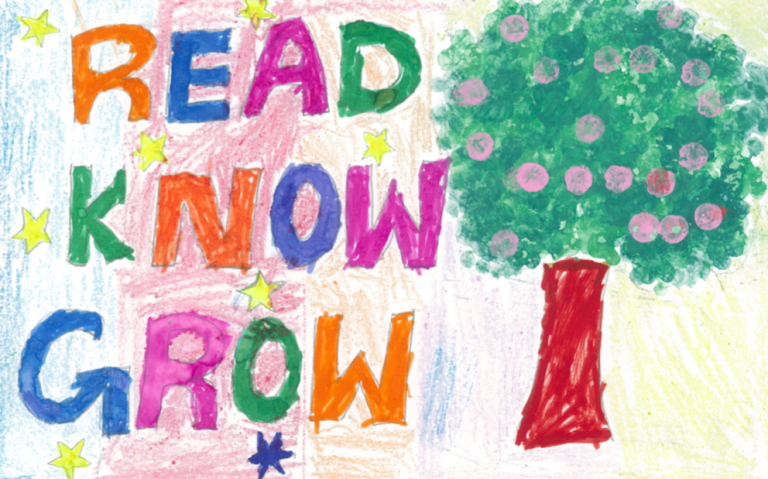 The winner of the 9 to 11 age category is Man with his colourful and fun whale design that highlights the joy of reading: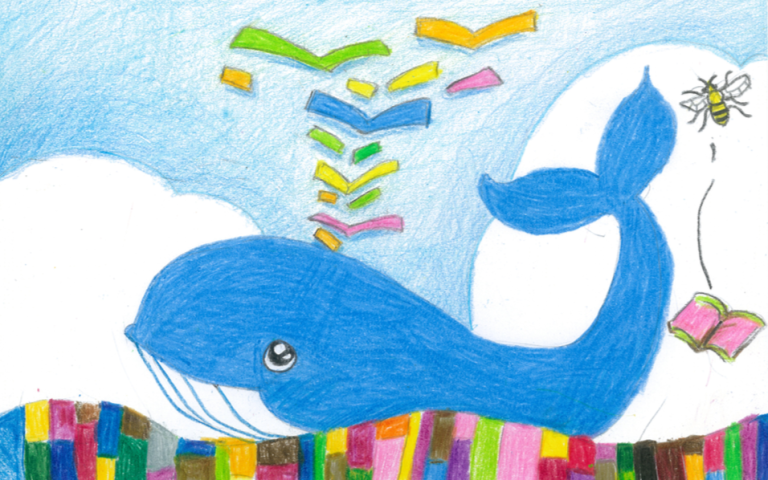 The winner of the 12 to 16 age category is Diyar with her inventive and joyful monster design that demonstrates the power of imagination that can be accessed through reading:
Congratulations to our winners! We also want to say a huge thank you to every single person who entered this competition: we are so proud of the creativity and talent in our city!