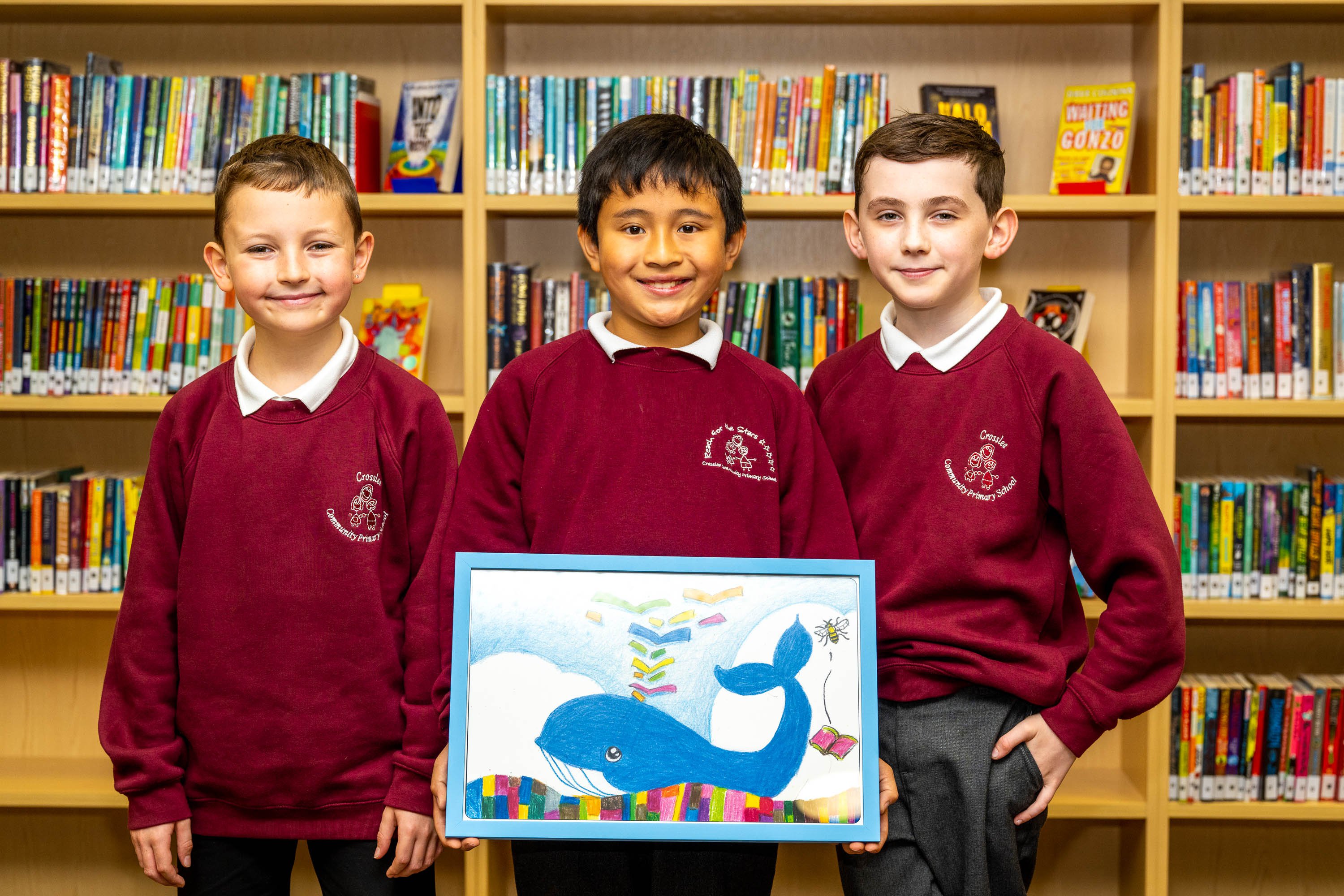 Pictured: 9 to 11 winner, Man with classmates from Crosslee Community Primary School.
Earlier this year, Manchester City Council in collaboration with Read Manchester launched a competition for young people and children to redesign their library cards. The winners of the competition will have their designs printed and put into circulation in libraries across the city.  

Budding young designers were encouraged to base their designs on the central theme of 'What does a library mean to you?'. The Council wanted to encourage young readers to channel their creativity and draw designs based on what reading means to them.  

Since the competition launch in February, Manchester City Council have received over 500 brilliant designs and sketches showing a wide range of ways young people from across the city engage with libraries and reading. 

The winner of the 5-8 age category is Harshavardhan with his 'Read, Know, Grow' design that links reading to knowledge and growth. From the 9-11 category the winner is Man, with his design of a whale swimming in a sea of books and, from the 12-16 age category, the winner is Diyar with her sketch focussing on diversity in reading and the power of imagination.  

Winners from each age category (5-8, 9-11, 12-16) will receive a book from illustrator and judge Ian Morris, as well as a voucher for Fred Aldous and a printed copy of their design on a poster.  

The competition has been launched as part of the council's ' Our Year 2022 ' campaign to create a fantastic year of opportunity for Manchester's children and young people. Manchester's libraries have been working hard to provide children and young people with exciting opportunities and encourage them to engage with stories and reading.   

This year has seen the launch of the new Children's Library in Central Library, and the area has been completely transformed into a jungle safari - perfect for children to let their imaginations run wild. In addition to this, earlier this year the Council and Read Manchester launched the See Myself in Books project, with the goal to increase diversity in children's literature and ensure that young people see themselves reflected in the books that they read.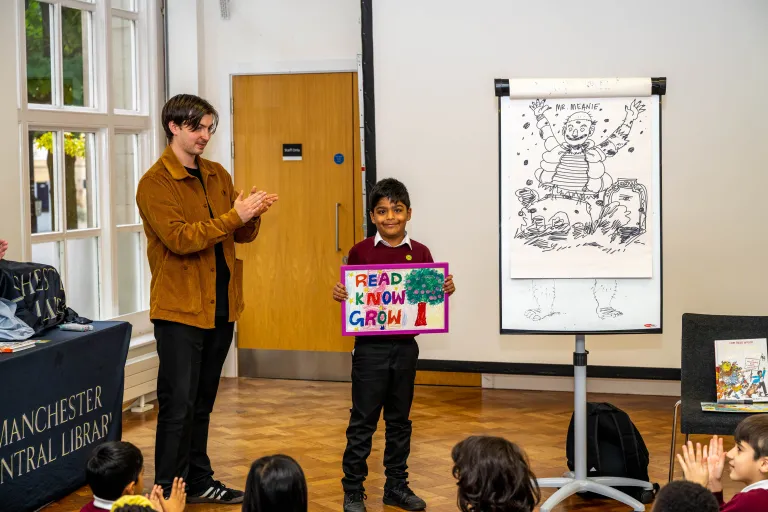 "The design competition is the perfect embodiment of the Our Year philosophy, young people are being put in the limelight and able to redesign and recreate things that they will use. The drawings and sketches we received were absolutely amazing and showcase the talents of children from across our city. It's been brilliant to see reading through the eyes of the young people and to all of those involved - well done!"

Councillor John Hacking, Executive Member for Skills, Employment and Leisure
Read Manchester is a partnership between Manchester City Council and the National Literacy Trust to promote reading and boost literacy throughout the city. 

Read Manchester brings together a range of partners to raise awareness of the importance of reading and its power to transform children's lives, by galvanising a range of partners from the community, including schools, businesses, libraries and public services.