At the end of last year Doncaster Stories ran a Christmas competition for primary school aged children. We asked them to design their dream Christmas Day for a chance to win a bundle of Doncaster's favourite childrens books.
We tasked participants to choose a character from their favourite book and imagine what Christmas Day would be like if they were to spend it together. To enter, children had to draw us a picture or write a story (or do both!) to describe their perfect fictional Christmas.
A total of 50 children took part and the winning entry was by Oliver from Owston Park Primary. Oliver wrote about Father Christmas saving the day when Gangsta Granny tries to steal the Queen's crown. His drawing also featured Old Trafford in the North Pole!
---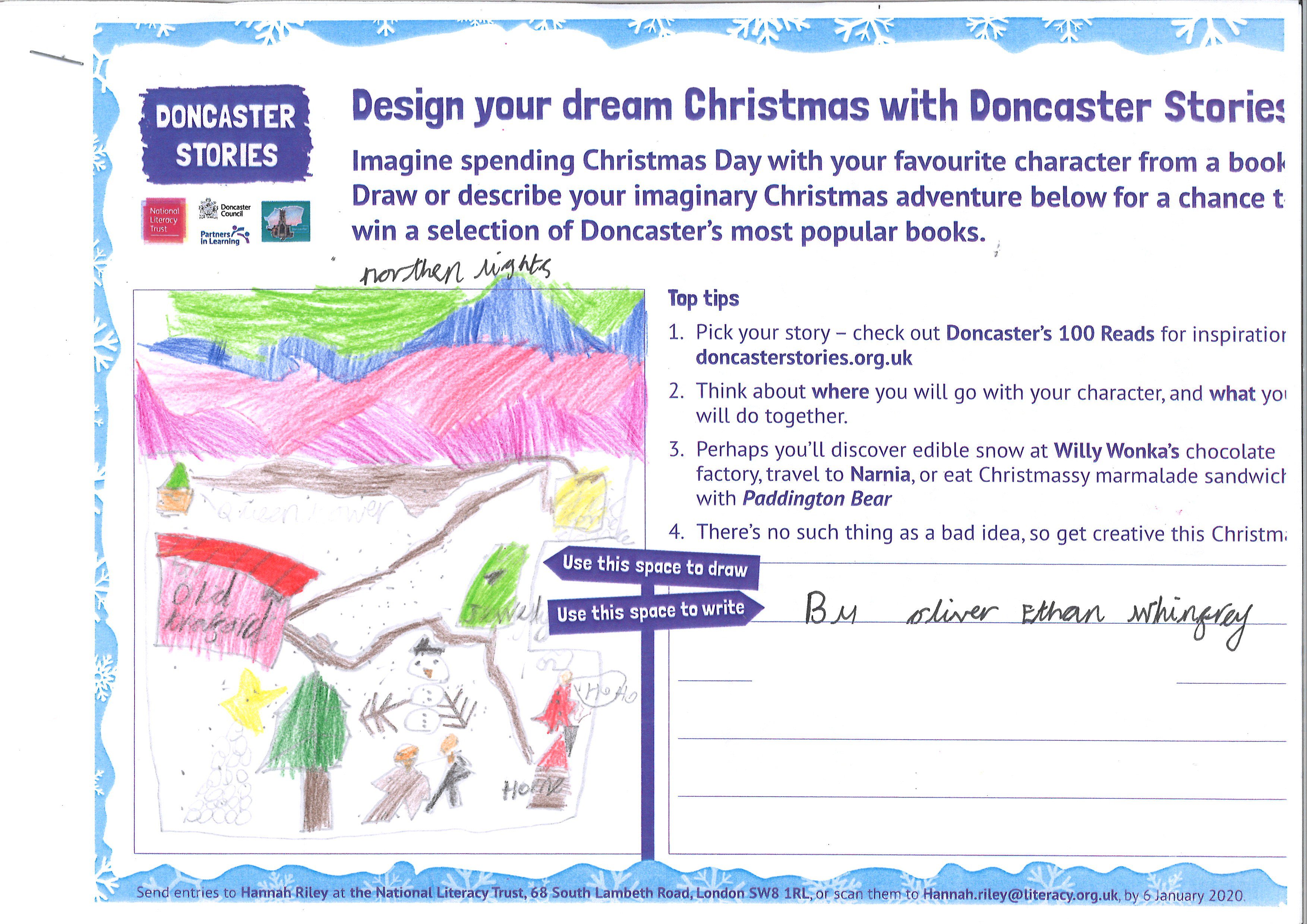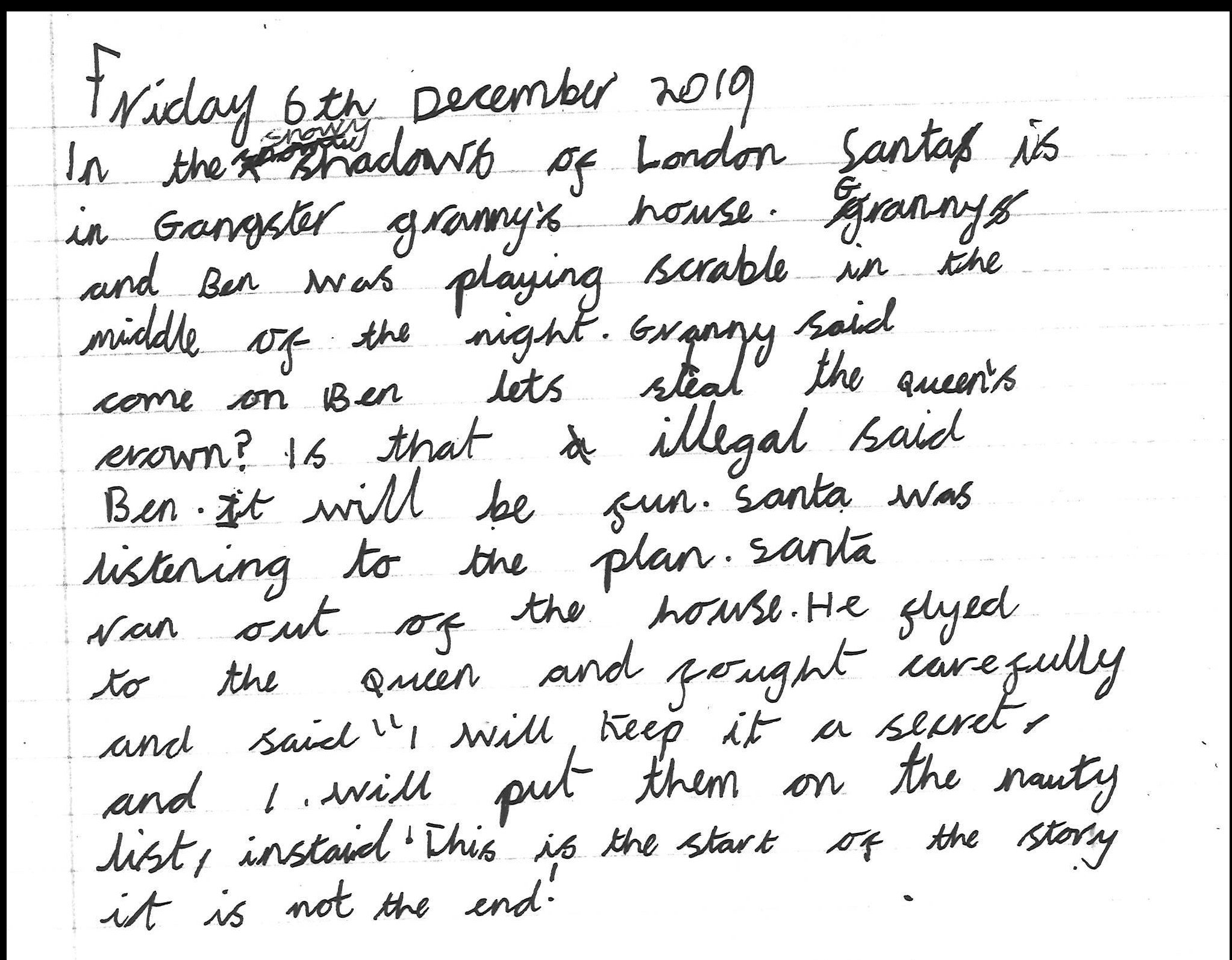 The entries featured characters from Matilda, the Christmasaurus, Horrid Henry, and Fantastic Mr Fox. A huge thank you to every one who took part, and for local schools for helping to promote the compeition.

We've included a gallery of some of the other entries below.
---