This competition has now closed and the winners have been contacted.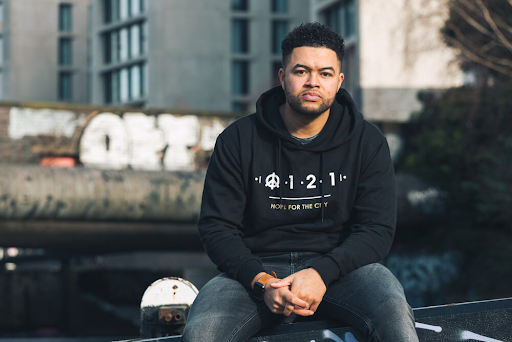 This month, we're extending our Poetry Club to give young people the opportunity to win four tickets to Grimeboy at the Rep Theatre!
Read Birmingham Poet Laureate Casey Bailey's poem Waking below and write your own to be entered into the prize draw.
Send your poem to laura.michelangeli@literacytrust.org.uk by 5pm on Monday 18 April. Our Literacy Champions will select one poem to win tickets to Grimeboy.
---
Waking
There is a violence to her tossing and turning
That speaks to an ingrained experience of the thing
Her eyes-shut-tight whimper relays echos
Of the gunshots thundering through her mind
Burst berries sprayed across his jumper
Like they used to when she fed him at
That high chair. Now high pitched screams
Reach up to pull his ascending soul back
She is fired from the barrel of her bed too quick
to feel the wet of a tear soaked pillowcase
She is racing to a room, searching for a boy
Who isn't there. He's never been there
She moved to this house to escape his ghost
To save his brother, to sleep until morning
Published in 'Please Do Not Touch' with Burning Eye Books.
The themes of this poem resonate with Grimeboy which is written by Casey Bailey and will be performed at the Rep Theatre between 14th-30th April. For more information, please visit: this webpage.
---
Writing prompts
Base your poem on the act of waking and remembering a past event. See if you can blend the past with the present to show how the two are linked.
Casey Bailey is the current Birmingham Poet Laureate. Imagine you are the Poet Laureate whose been tasked with responding poetically to an issue of topical importance. Choose whichever subject matter is important to you - this could be a local or global event.
Check out the #FinishThePoem and #FinishTheLyric challenge on the Rep Theatre's website for more writing suggestions.
The Birmingham Stories monthly poetry club can be found on this webpage, coordinated by our Literacy Champions.