Doncaster Stories has launched a Facebook page so that we can continue to support families during the lockdown period.
Our campaign is driven by the local community and relies on direct contact with families, schools, and local partners. We have therefore had to adapt our approach to ensure that we can continue to support literacy during a time of uncertainty.
The Facebook page allows us to keep in touch with local families and create tailored activities specifically for children who live in Doncaster. We've created weekly writing challenges themed around local landmarks, tips & tricks for inspiring reluctant readers, and we're helping to keep pupils in contact with their teachers through story time videos.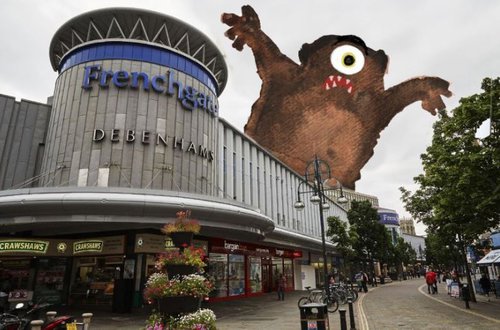 Reaching disadvantaged families during lockdown is vital, as maintaining good literacy and reading habits can help to prevent children from falling behind their peers. Our research shows that children who enjoy reading have better life chances and are more likely to perform well at school.
We're also using the Facebook page as a way to prevent parents from feeling overwhelmed by the vast amount of resources out there. We're signposting to videos, activities, and apps that are available on our Family Zone – a one-stop shop full of free, high quality resources.
We want the page to be a space where people can ask us questions and share ideas with other families. We're also open to hear what people want to get out of Doncaster Stories during these challenging times.
---
"Although we've only been live for a couple of weeks, we're seeing lots of people coming to the page and engaging with the resources we're sharing. We just had our first writing challenge and it was great to see so many creative entries from local children. These are certainly challenging times, but it's great to be able to keep in touch with families and support their child's development."

Phil Sheppard, Doncaster Stories
---
Like us on Facebook!
Find out more about Doncaster Stories