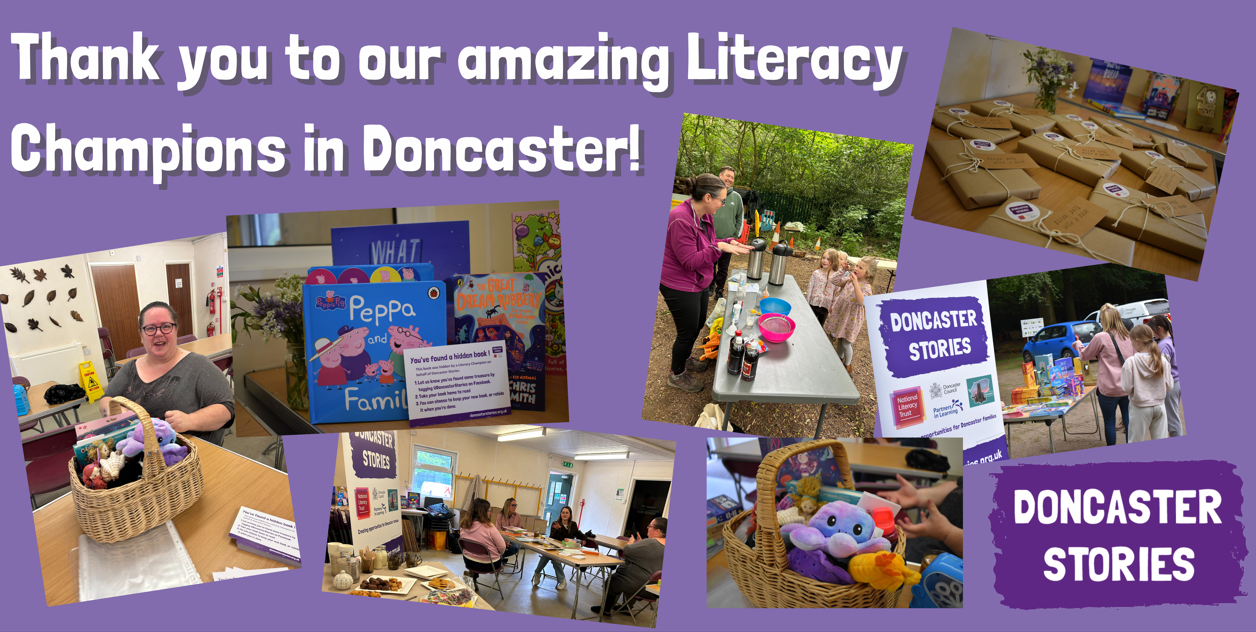 In celebration of Volunteers' Week 2023, we would like to say a huge thank you to our incredible network of Literacy Champions in Doncaster.
Thanks to the support of our network of 58 volunteers across the city, we have distributed over 8,000 books to children and families throughout Doncaster since April 2022. These wonderful Literacy Champions are trusted voices within their communities and help us to raise literacy levels across the city.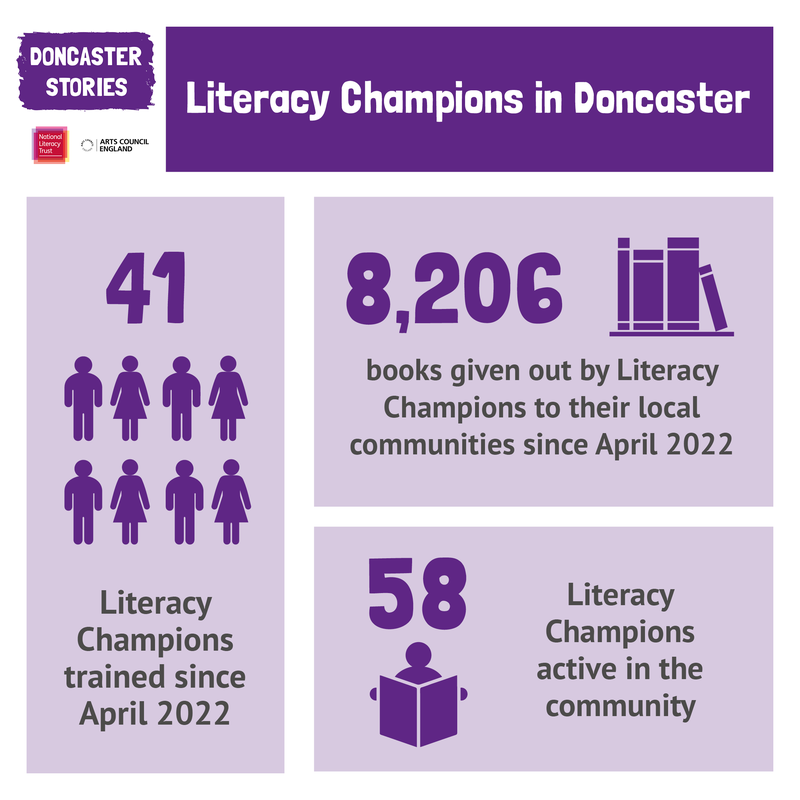 Phil Sheppard, Project Manager for Doncaster Stories, said, "Our amazing local volunteers, or as we call them, Literacy Champions, help people throughout Doncaster to pick up free books through community bookshelves, pop-up book giveaways, access resources and activities to help them at home, and take part in reading groups to discover a love of reading with friends. These volunteer-led activities all help those living in Doncaster succeed at school, and access more opportunities in the job market. Having strong literacy levels can also improve the physical and mental wellbeing of those living in Doncaster, and even increase their life expectancy."
To launch Volunteers' Week 2023, Doncaster Stories hosted a book giveaway at Sandall Beat Woods, inviting Literacy Champions to come along for a bite to eat and opportunity to network, before distributing books to families, and hiding books for others to find.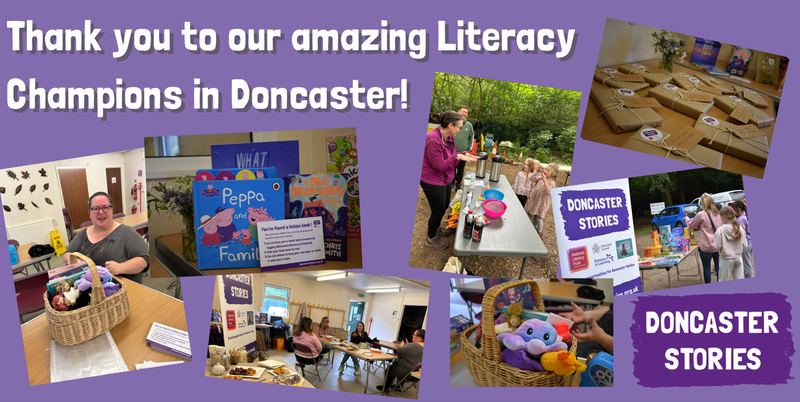 Three of Doncaster Stories' Literacy Champions, Brenda, Heather and Jade, have also shared their experiences of reading and writing, as well as their motivations behind becoming a Literacy Champion.
Meet the Literacy Champions
"I'm a granny to a whole classroom"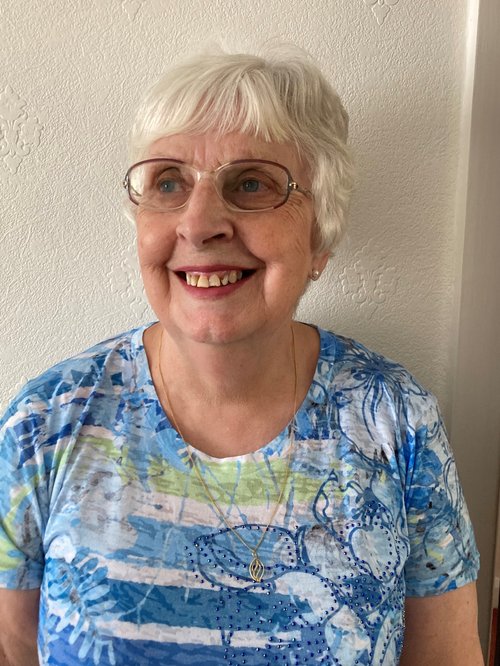 After the sudden and unexpected passing of her son, Brenda, 75, felt that her world was falling apart. She left her job as a district nurse, retiring earlier than expected, and despite love and support from her other children and family members, she felt shut off from the rest of the world.
"I felt so lost after Neil died, grief took over my life and I lost all sense of purpose. I missed the structure and community work being in work, and I felt disconnected from my community."
Brenda got to work finding volunteering opportunities to keep her busy, but it wasn't until the council put her in touch with Doncaster Stories that she really came into her own.
"I have always loved working with people, so I didn't want a volunteering role which involved me sitting behind a desk or putting up posters. The team at Doncaster Stories put me in touch with Balby Primary School and I was trained up to become a volunteer reader with children who needed a little extra support.
"It's honestly the highlight of my week, the children always run up to me, excited to find out if it's their turn to read, or they want to share the important things happening in their lives now, whether it's a new pair of shoes they've got, or if they're going to their grandparents' for a sleepover. I feel like I'm a granny to a whole classroom!"
Reading with the children twice per week, Brenda enjoys seeing how they progress, and says, "I have so much fun. Seeing them so eager to do well, to impress me with how much they've learn that week, brings me so much pride in the role. We build up wonderful friendships, and you really can have such a laugh with children – they're so innocent!"
One of the biggest challenges Brenda faces when reading with children, is helping those who have English as an additional language.
"There are over ten languages spoken in the school, so many of the children can speak English extremely well but aren't able to read it to the same level, maybe because their families' don't speak or read English at home, or because it's a different alphabet to their mother language. It's a joy to see the literacy and language gap between them and their friends narrow as they continue to read with me."
Brenda is thankful for the opportunity to get out of her house and make a difference in local children's lives. She now feels that she can live alongside her grief, and the love she carries for her son is passed on to her "classroom grandkids".
"I've found my identity again," Brenda adds, "I can be relaxed around the children, which makes me happy. There's no pressure for me to come along to the school every week, or achieve specific results, so the volunteering opportunity really does work for me, it works for the school, but most importantly, it works for the children."
"I wear about six different hats, but all in aid of helping my community!"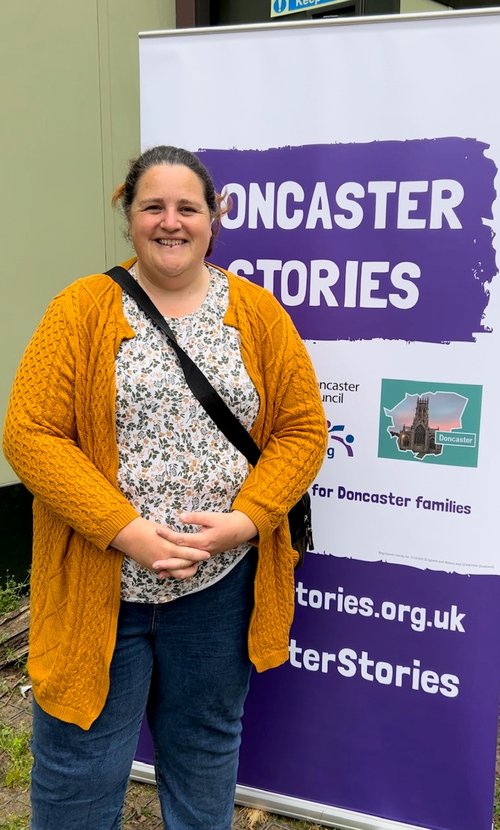 Heather Coultard is a forest school practitioner, Beaver leader, project lead at Doncaster Children's University, a sleep practitioner, mental health first aider, mum of two, and a beloved Literacy Champion. She is intensely passionate about ensuring that every child in Doncaster gets the best start in life, and spends much of her time distributing books via her various different roles.
"There as so many children in Doncaster who don't own a single book. The Children's University is seeing that children just aren't accessing literature outside of school, so being a Literacy Champion and working with the National Literacy Trust in Doncaster means I can truly make a difference. I wear about six different hats, but I try to help my community in every aspect of my life.
"I was the first volunteer Literacy Champion in Doncaster, when the project began in 2020, and I got to work making my own little library. I had help from friends, cutting it out, painting it, making it waterproof, and now it's filled with a mix of children's and adult's books, and lives in Edenthorpe Community Garden, where there's a lovely seating area, so everyone can come along to choose and read a book, whenever they like."
Heather also runs storytelling sessions at Doncaster Library with Jade, a fellow Literacy Champion. They started out small, with just a few children attending each session, but now they're at capacity, with new children and their parents coming along to their story and craft sessions, signing up as library members.
"Being able to support these families makes me so proud, and it's been a privilege to watch the children who attend the storytelling sessions progress. I know how it feels to find reading difficult, as I really struggled as a child. I had to stay behind after class for extra support, but my teachers, Mr Ashworth and Mrs Singleton, both inspired me and supported me on my reading journey."
Heather's advice to parents who are keen to help their children enjoy reading, but aren't sure where to start is simple.
"Role model the behaviour you'd like to see. Read books with them before bed, or talk about what they might like to read. If you aren't very confident reading yourself, then don't worry about reading the words, just talk about the pictures, or make up your own stories. Sharing a book doesn't just mean reading what's on the page."
Research from the National Literacy Trust shows that 1 in 10 children in Yorkshire and the Humber don't own a book at home. Literacy Champions are a network of local volunteers who help the National Literacy Trust distribute free books and resources to children, parents and schools in their communities.
"I've seen what happens when children haven't been exposed to books, so I want to help, however I can."
Jade Pinder was enjoying a walk with her grandma and daughter when they stumbled across a book hidden by one of Doncaster's Literacy Champions.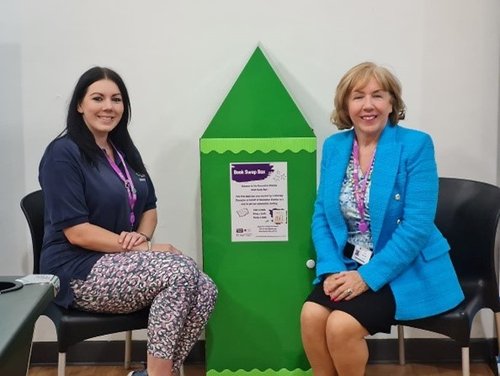 "My daughter, Sophie, was so excited when she found the book. It was such a wonderful surprise and she didn't stop talking about it all the way home. When we saw the slip inside that said it had been hidden by a local Literacy Champion, I knew I wanted to get involved."
Jade is an electrical and electronic engineer and tutor at Doncaster College, so seeing her daughter so inspired by her literary treasure, she knew that she could put her skills and contacts at the college to good use, the help her students and other children across Doncaster, to discover their own love of books.
"I often go out on walks with Sophie and hide books, to give back a little of that joy we found ourselves, but my proudest project as a Literacy Champion is my big Green Crayon bookshelf. I worked with the construction course team to build it, and we hosted a college-wide book drive to fill up its shelves. The design is inspired by Sophie's favourite book – The Day The Crayons Quit. It's such a fantastic book which opens up so many conversations, and I have big dreams of creating crayon bookshelves in all of the different colours!"
Jade's community bookshelf is currently located at Doncaster College, but Jade hopes to take it on a tour of Doncaster, helping everyone access a book of their own and feel inspired to embark on their own reading journey.
"As a college tutor, I've seen first-hand the impact of low literacy levels. When children aren't exposed to books, they have a smaller vocabulary, they struggle to access texts, it can affect their job choices when they're older, and it has a huge impact on their mental wellbeing, too. Being a Literacy Champion means I can help children access books, and even support parents if they have any questions about sharing stories with their kids."
Jade is passionate about supporting local libraries, and adds, "Just having free access to books and computers can help children do their homework, research things they're interested in, explore more topics than those they cover in school, and they're great for families, because you don't have to worry about storing all of the books!"
Become a Literacy Champion
Feeling inspired? If you'd like to find out more about becoming a Literacy Champion in Doncaster, please visit the Volunteers page of our website, or email doncasterstories@literacytrust.org.uk.