Where's Wally? Runners' Zone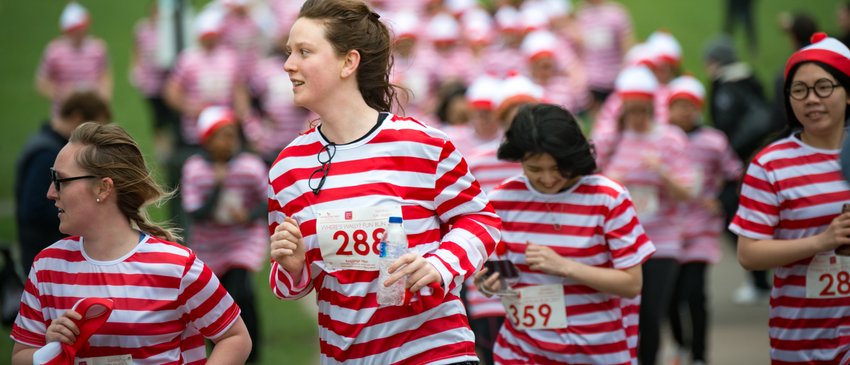 Raise money to make a difference to children across the country
We need your help to raise as much money as possible to fund our work providing targeted support to economically disadvantaged communities throughout the UK with systemic low literacy levels.
At registration you will receive a link to your own JustGiving fundraising page. JustGiving is the world's most trusted fundraising website that enables charities to receive donations from anywhere in the world. It enables us to easily track the donations we receive as well as provide you with 1-1 support with your fundraising. You can share this page with friends and family to raise money to fund initiatives such as free book distribution and reading festivals in our literacy hubs. These kinds of projects are proven to be crucial for engaging families in the local community as well as motivating them to take an interest in books and reading.
£10 could provide a disadvantaged child with their very first book.
£25 could help fund family literacy packs for parents with children on neo-natal wards, helping them to bond with their babies through reading.
£50 could help train a volunteer to work with parents with low literacy levels and give them the skills to help develop their child's literacy and communication skills.
£100 could help seven teenagers improve their literacy and communication skills, enabling them to find a good job when they leave school.
£600 could enable us to recruit and train ten business volunteers – enough to help a class of disadvantaged young people to improve their communication skills, preparing them for employment
Wally prize draw
Everyone who raises over £100 will be put into a draw to win some great prizes.
For more tips and support please check out our fundraising toolkit.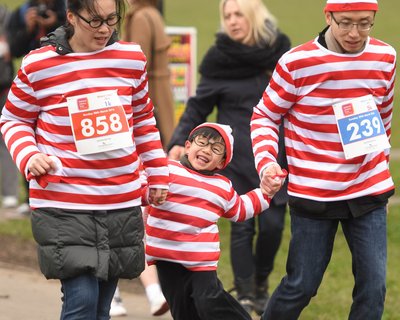 Training for your Where's Wally? Fun Run
Follow our top tips to help get you ready for your Where's Wally? Fun Run.
Set goals

Setting daily or weekly goals will help keep you motivated and give you an incredible sense of achievement!

Change it up

Switch up your running route or use your run to explore somewhere new to help prevent boredom!

Make the most of apps

If you are a complete beginner, apps like Couch to 5k can really help give you the guidance and motivation you need.

Train with other people

Running doesn't have to be solitary, join a running group or ask friends and family to run with you. You might even be able to convince them to be a Wally for literacy too!
Useful information for runners ahead of the big day