Where's Wally? participant stories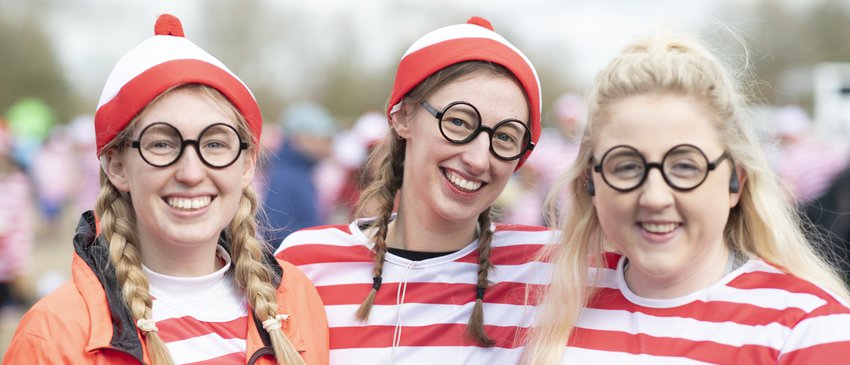 There are lots of reasons people take part in the Where's Wally? fun run - to keep fit, for a fun challenge with friends and family, or to support the literacy skill of disadvantaged children.

Whatever your reason for taking part, we'd love to hear it! Please email us with your story and we'll feature you here in our participant hall of fame!
---
Discover why these wallys have taken part in our annual fun run before and raised vital funds for the National Literacy Trust...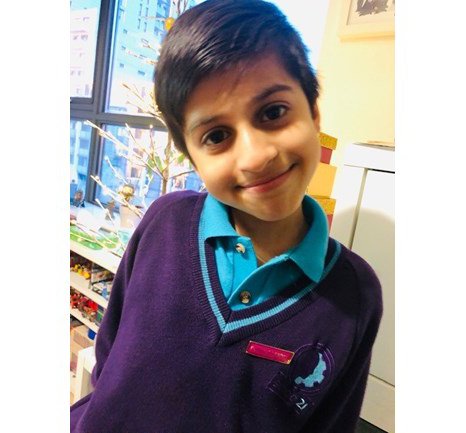 Rohan is taking part "for kids who need books"
Rohan took part in the 1km route to support children who don't own a single book of their own.
Rohan says "thank you so much for all my donations so far, I am so so happy! Mummy has put up the target so that we can raise more money for the kids who need books and the joy of reading in their lives!"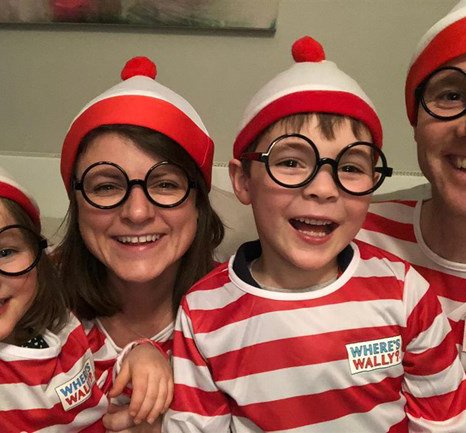 The Robinson Wallys
"We were so excited to be take part in this great fun and rather silly fun run! James and Georgie ran the 1km, Ian and Grace did the 5km and Paddy took on the 10km!  Every penny will help change children's life stories, plus the wonderful Alliance Bernstein match funded all donations (up to £3000)."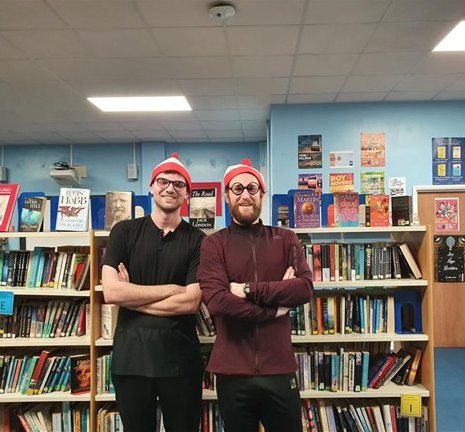 Mr Still and Mr Claessen's Wally run
"Justin and I love reading and spend our careers enthusing about it and engaging others to do so. We took part in the Where's Wally? fun run because we want as many children in the UK to have access to the books that will start them on a lifelong literature journey."
John Still and Justin Claessen, Thinking Schools Academy Trust
Lucy and Katie's birthday run
"My friend Katie and I love running, and we love running together. Our birthdays are a week apart, and this year instead of buying each other gifts, we decided to book a race together. We both studied English together at university, are massive bookworms, and Katie is now a primary school teacher, so a race raising money for the National Literacy Trust seemed like the perfect choice! Plus... dressing up! Need I say more!" Lucy Williams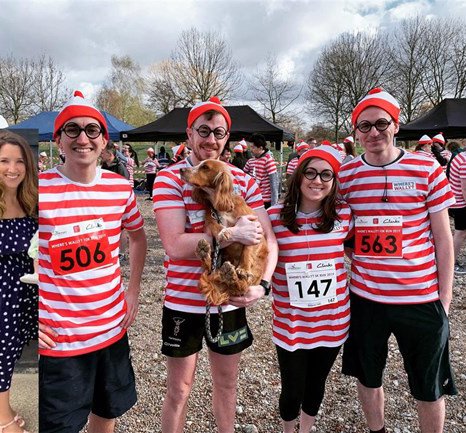 Julia, Rosie, Sam and Jack's big run!
"I was so excited to run my first 10k at Where's Wally? whilst also raising money for a vital cause! I wanted to challenge myself to run further than I ever have done before (and have recruited half my family to join me!), not only to increase my strength and fitness, but also to help young people have access to books and programmes to help them fall in love with reading." Julia Paynton