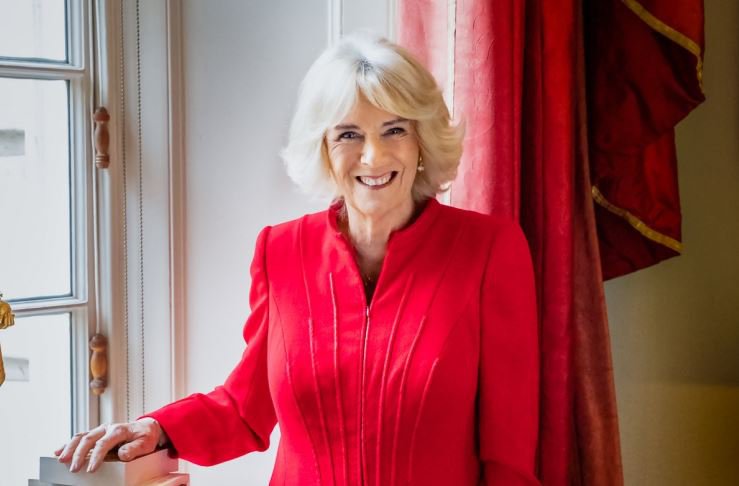 Our Patron Her Royal Highness The Duchess of Cornwall, has launched an Instagram-based literacy initiative called The Reading Room, inspired by the positive response to her lockdown reading lists in 2020.
As a keen reader and advocate for literacy, Her Royal Highness aims to create a community of people of all ages and abilities and encourage them to explore new books, discover new authors, and open opportunities to connect, share and celebrate literature.
The Reading Room will feature four books every season. Below are her first four recommended books for the project's first winter season, with the second list expected this spring.
The Mirror and The Light by Hilary Mantel (HarperCollins)
Where The Crawdads Sing by Delia Owns (Little, Brown Book Group)
Restless, by William Boyd (Bloomsbury Publishing)
The Architect's Apprentice by Elif Shafak (Penguin)
Each of the titles included in season one will be highlighted for a fortnight, with the account sharing information relating to the book and its author, alongside a "Book Club Kit" to spark further discussion amongst readers.
The Book Club Kits have been created by the Reading Room Book Researchers as part of the Lockdown Reading Project, a collaboration between the University of Portsmouth and the University of Copenhagen to study how reading habits are changing in the face of COVID-19.
Her Royal Highness created a special film created to welcome readers to the Instagram based literary project, in which she said: "To me, reading is a great adventure. I've loved it since I was very small and I'd love everybody else to enjoy it as much as I do. You can escape, and you can travel, and you can laugh and you can cry. There's every type of emotion humans experience in a book."
Jonathan Douglas CBE, Chief Executive of the National Literacy Trust said: "Her Royal Highness The Duchess of Cornwall is a wonderful and passionate advocate for literacy and we are so grateful for her patronage. The Reading Room is a fantastic way to get people from all different walks of life into reading, talking about books and sharing stories and we are delighted to support this.
"Having good literacy skills is essential in all aspects of life. Our research shows that reading for enjoyment can have really positive benefits on both literacy skills and also wellbeing, which in times of lockdown and isolation is more important than ever."
If you would like to purchase one of the four titles featured in The Reading Room, and support our charity, please visit our book list page here in partnership with Bookshop.org where you'll find Her Royal Highness' featured books available to buy online and 10% of the proceeds will be donation to the National Literacy Trust.