Her Royal Highness The Duchess of Cornwall became our Patron in November 2010. She has a longstanding interest in literacy and reading and throughout the last decade, has supported us in our work to help children and adults across the UK develop the literacy skills they need for a happier, healthier and more prosperous life.
We are so pleased that Her Royal Highness will be extending her patronage of the National Literacy Trust.
She has held several literacy receptions at Clarence House to honour those who make a valuable contribution to literacy in the UK as well as visiting children, young people, families and adults through our programmes and local work.
Having previously visited HMP Brixton and HMP Styal to show her support of our flagship criminal justice programme Books Unlocked, last year she attended a special reception to celebrate the seventh anniversary of the programme, which is supported by The Booker Prize Foundation. Here she met key supporters of Books Unlocked, including Booker Prize shortlisted authors Stephen Kelman and Rachel Seiffert who had visited prison reading groups as part of the programme, as well as prison librarians from around the country.

Earlier this year, to celebrate International Literacy Day, Her Royal Highness opened Ivydale Primary School's new school library which parents and teachers had been fundraising to build for three years. She also launched our Virtual School Library, free for children across the UK to help us raise digital access to stories and author content as school and local library success was limited due to COVID-19. One teacher referred to her visit as a "beacon of hope".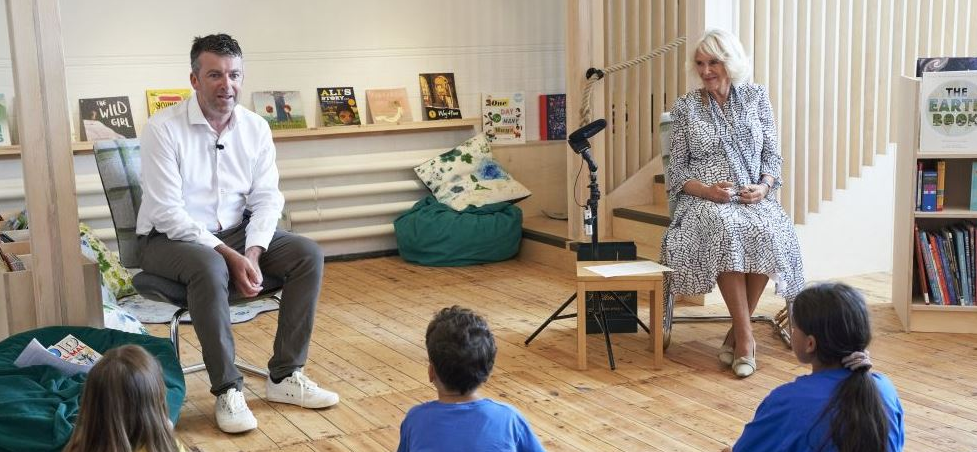 We are incredibly grateful for Her Royal Highness' support and commitment to the mission of the National Literacy Trust. The Duchess of Cornwall's visit to the Trust's community programmes and Literacy Hubs in some of the poorest and most challenging parts of the country has been a source of inspiration for our teams and those we work with. As our Patron, Her Royal Highness' belief in the power of reading and natural ability to encourage and engage children, families, adults and teachers has immeasurably strengthened our impact.

Jonathan Douglas CBE, Chief Executive of the National Literacy Trust
We are honoured to have Her Royal Highness The Duchess of Cornwall continue as Patron of the National Literacy Trust and we look forward to the wonderful work we will do together to continue to raise literacy levels across the UK in the future.