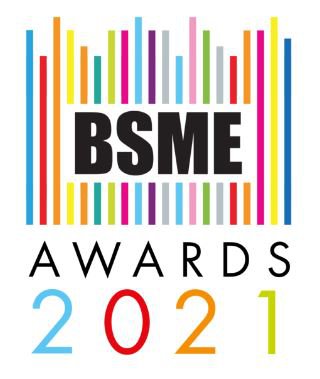 On Thursday 1 July, the British Society of Magazine Editors held its Talent Awards, where we were so thrilled to be the awards' charity partner. The list of fantastic winners can be found here – congratulations to everyone!
Our Fundraising Manager, Katharine Tinker-Switzer, enjoyed presentations from media personalities including Dolly Alderton and Tamzin Outhwaite. The event was hosted by Anita Rani and the chair of the BSME, Grazia Editor Hattie Brett.
Hattie Brett, Editor of Grazia Magazine and 2021 Chair of the British Society of Magazine Editors said: "We are so thrilled to have been able to highlight the National Literacy Trust at our Talent Awards. As journalists we're only too well aware of the power of the written word, so we welcome the work the charity is doing to combat low literacy levels among disadvantaged children and young people, thereby improving their life chances.
"The BSME is passionate about education and learning, whether that's our guest lectures or our mentorship programme. Being able to support the National Literacy Trust felt like a natural extension of that and we look forward to continuing to work closely with them going forward. We had a wonderful evening celebrating some exceptional talent, all while raising money for a very important cause."
Katharine Tinker-Switzer, Fundraising Manager at the National Literacy Trust said: "It was so wonderful to participate in last Thursday's event – the energy and enthusiasm towards writing was palpable. The donations will help children and young people who need our support the most. After an incredibly turbulent 16 months, our work has never been more important."
To support our fundraising, please visit: literacytrust.org.uk/support-us/fundraising