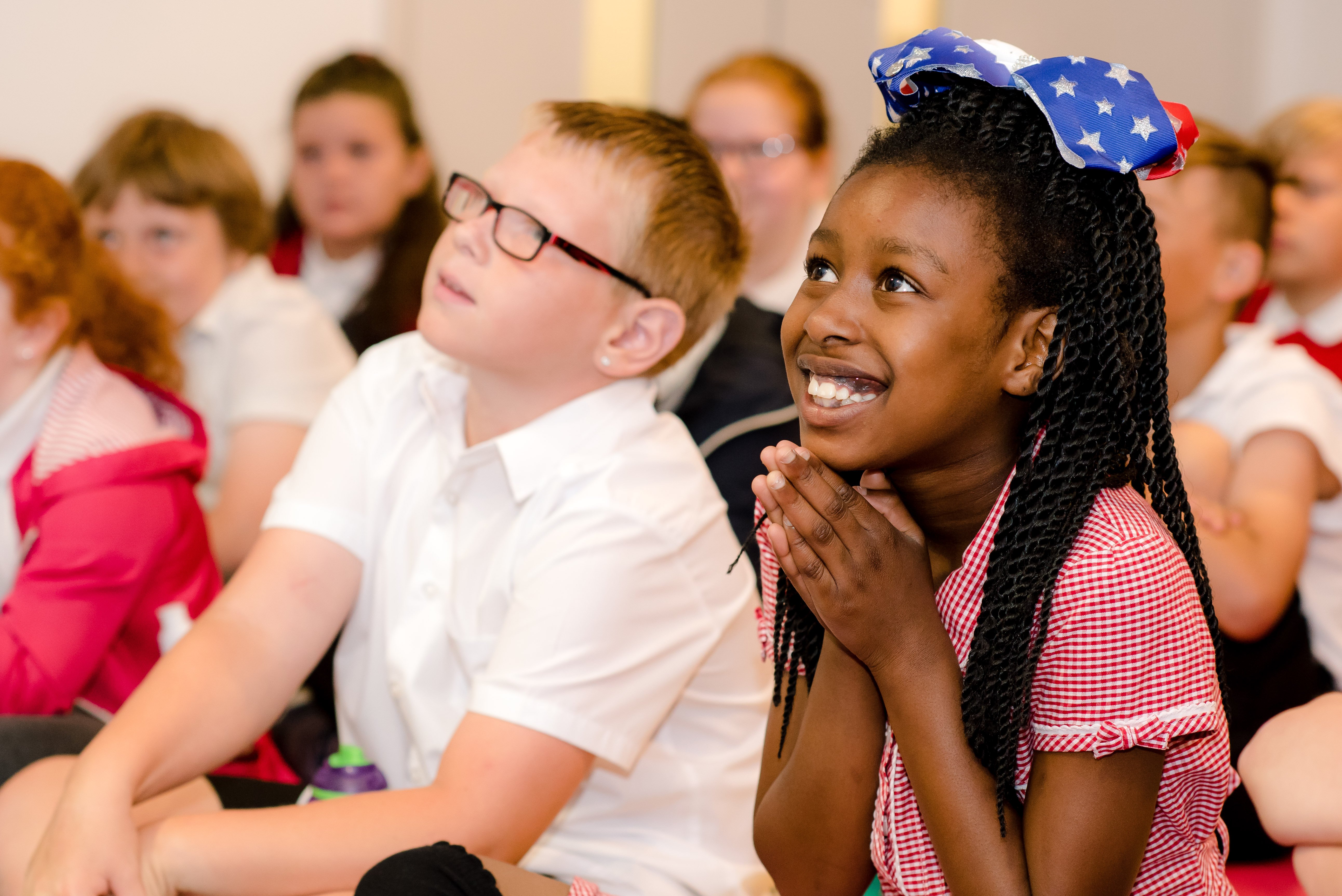 Today, we launch new research alongside our partners British Land that demonstrates the economic value of reading for pleasure for the first time.
The modelling we commissioned from WPI Strategy found that if all school-age children in the UK read for pleasure every day, the number getting five good GCSEs by the age of 16 could increase by 1.1 million within 30 years. Using Department for Education research that looks at GCSE results, productivity and higher earnings, WPI found that this would boost their average lifetime earning potential by £57,500.
What's more, the analysis shows that after 30 years, this reading for pleasure shift could add as much as £4.6 billion a year to the UK's GDP.
We commissioned the research with British Land to celebrate the 10 year anniversary of our partnership. Over the last decade, the property company has supported our Young Readers Programme, inspired over 55,000 children from the UK's most disadvantaged communities to engage in reading and helped distribute over 167,000 books.
After recording the lowest level of reading enjoyment (47.8%) for 15 years in 2020, we were pleased to find a small increase in enjoyment levels in 2021, with 1 in 2 (51.5%) children and young people telling us they enjoy reading.
Our new research, which also launches today, shows just 3 in 10 (30.1%) of children and young people read something outside of school every day – showing the considerable gap between the current national picture and the almost daily reading required to reach WPI modelling estimates.
We also found that the last year had a particularly detrimental impact on the daily reading levels of boys who receive free school meals, with a drop of 5.7 percentage points in the number of boys on free school meals who read every day in their free time.
Today's research shows how we all stand to gain from nurturing our youngest generation's learning and literacy. Our partnership with the National Literacy Trust is the longest partnership between a business and a charity to improve literacy in the UK, and is testament to how collaboration between charities, businesses and communities can transform educational outcomes. We hope the report inspires many more cross-sector partnerships that unlock the tremendous potential of reading for pleasure – now we have clear evidence of how it can improve children's life chances, earnings and the overall GDP of the country.

Simon Carter, Chief Executive of British Land
We're thrilled to work with three authors whose books are regularly featured in our Young Readers Programme booklists, awho have commented on the research findings.
Today's research demonstrates the huge value of reading enjoyment. Supporting a child's reading not only boosts their individual life circumstances – it can change our entire country's economic prospects. The importance of supporting this behaviour cannot be underestimated.

Cressida Cowell, the current Waterstones Children's Laureate (2019-2022) and an ambassador for the National Literacy Trust
It's been an honour to have been included in many of British Land and the National Literacy Trust's Young Readers Programme book lists in the past. My Planet Omar series follows the adventures of a young Muslim boy and I think so many children connect with Omar. It's so important that children see themselves in the books they read – otherwise it can be a real obstacle to a child's reading enjoyment. It only takes one book to spark a lifelong love of reading and I'm so glad the Young Readers Programme champions diversity in their book recommendations.

Zanib Mian, accomplished children's author whose books have featured on BBC's Cbeebies Bedtime Stories and The Guardian for their contribution to diversity in children's literature
Today's report highlights the urgent need to support reluctant readers. For me, humour is a brilliant way to encourage the unlikeliest of book lovers. It's at the heart of my work because making someone laugh is so powerful – and just because a book is funny doesn't mean it can't contain big ideas too. So, when it comes to writing for children and young people my motto is: Make them laugh, make them think, make them a sandwich. Which I think covers all the important parts of western philosophy.

David Solomons, screenplay writer and children's author. My Brother is a Superhero was his first novel for children and won both the Waterstones Children's Book Prize and Children's Book of the Year at the British Book Awards
Lastly, our CEO, Jonathan Douglas CBE has commented on the research findings.
At the National Literacy Trust, we have always known that reading for pleasure changes lives. Now, for the first time, we can see the significant economic impact of supporting a love of books outside of the classroom. Unfortunately, there are so many barriers that prevent children from developing a motivation to read – including access to reading materials, confidence, and children never connecting with a book. Collaborations between the charity and corporate sector are key to supporting initiatives that encourage positive reading behaviours. We are so grateful for British Land's support over the last ten years and look forward to reaching many more milestones together.

Jonathan Douglas CBE, Chief Executive of the National Literacy Trust