More than 1 in 3 disadvantaged children in Croydon left primary school unable to read well last year. We want to change this for good - so we are calling on the public to donate to a new Crowdfunder campaign to bring our Young Readers Programme to schools in the borough.
For every £5,000 raised, we can inspire 100 children from a local primary school to fall in love with reading by giving them the chance to choose brand new books to keep through a series of fun events throughout the school year.
Research shows that children who enjoy reading and who have books of their own at home do better in school and have improved mental wellbeing. Children who have their own books are also three times more likely to read above the level expected for their age – but almost 60,000 children in London don't own a single book.
The Young Readers Programme introduces children to the magic of reading. Across a school year, primary pupils take part in fun, book-themed events and choose brand new books of their own to take home and keep – often the first they have ever owned.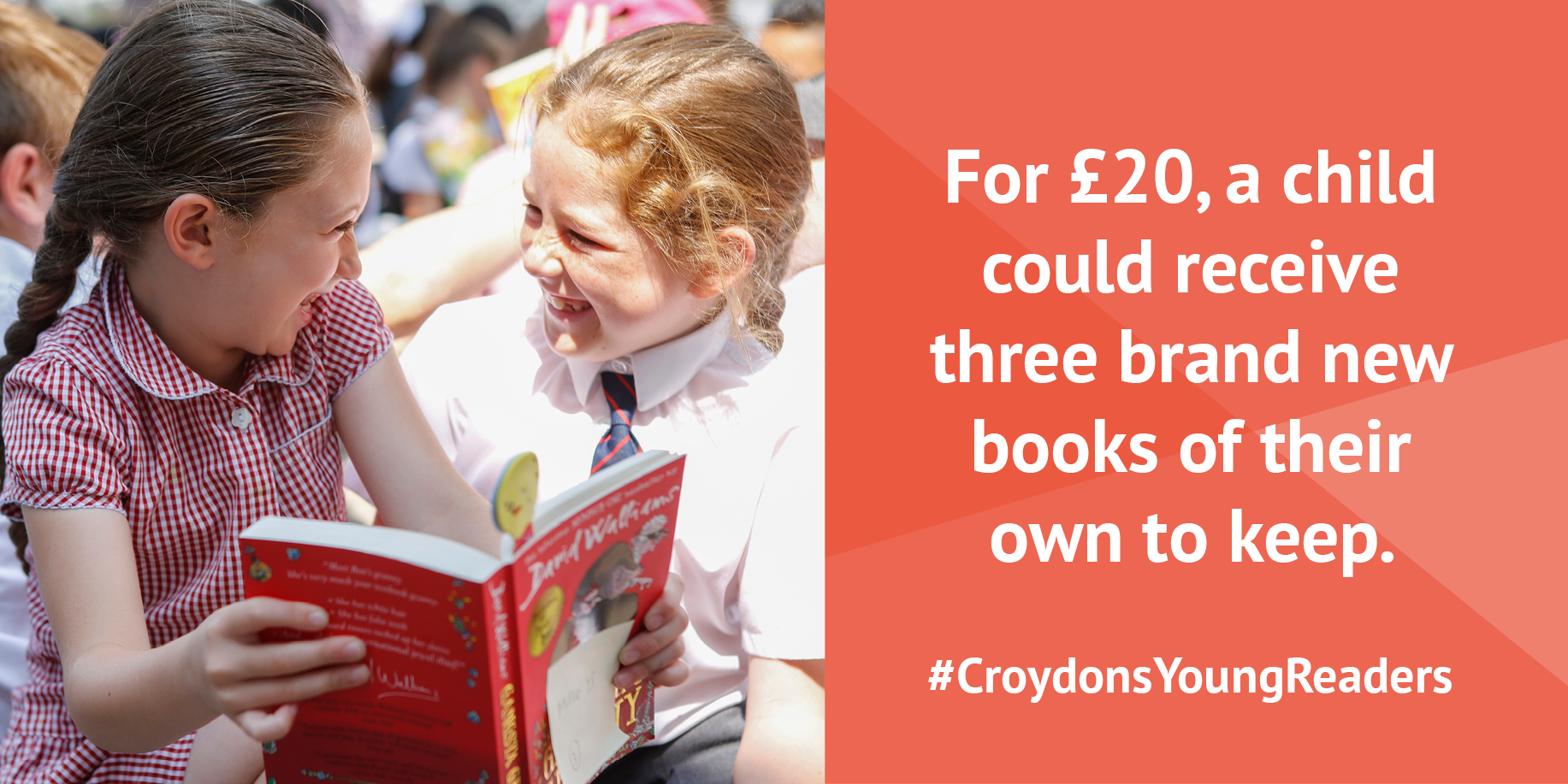 To donate to the crowdfunding campaign please visit crowdfunder.co.uk/croydons-young-readers
For £20, a child could receive three brand new books of their own to keep.
For £50, three disadvantaged children could get three brand new books of their own.
For £100, you could pay for a storyteller to visit a Croydon school and bring books to life for the pupils.
For £5,000, you can sponsor a high need school in Croydon to deliver the Young Readers Programme for a year.
Find out more about the project.