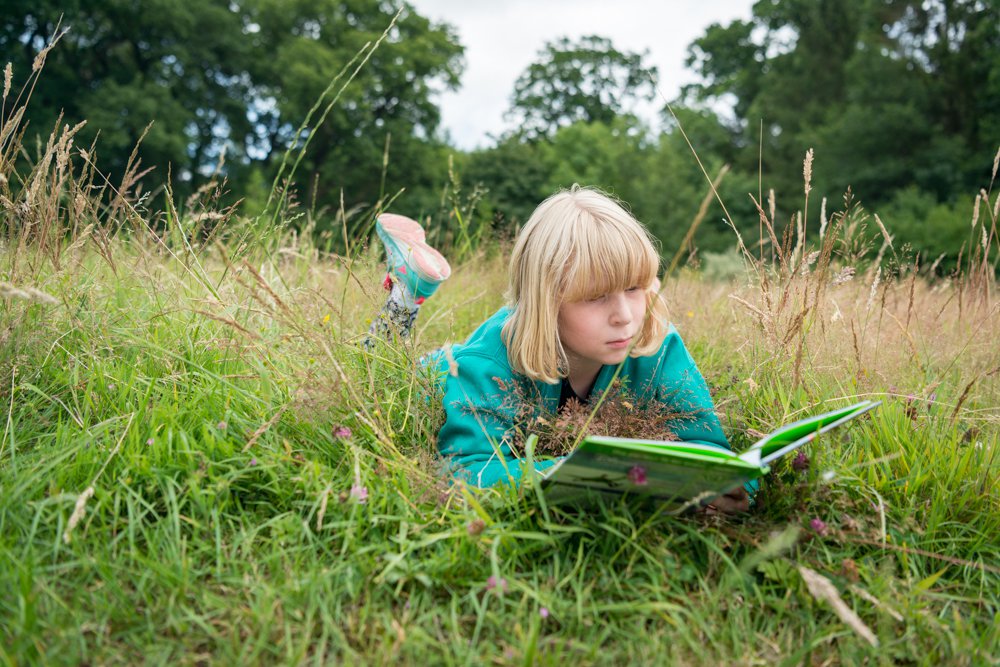 Today we published new research in partnership with children's publisher Puffin, who turns 80 this year, which found that a rise in children's reading during lockdown has supported children's mental wellbeing and inspired them to dream about the future. We have also launched a fantastic top tips guide for parents filled with children's top tips for sustaining a love of reading over the summer.
Children have been reading more during lockdown
The report is based on our surveys of children aged 8 to 18 in the UK conducted before and during lockdown. We were delighted to see that children are reading more (35% rise) and enjoying reading more (28% rise) during lockdown than before, due to having more time to read and greater access to digital stories.
The findings also revealed that there has been a significant uplift in children reading fiction both in print (41%) and on screen (27%), with children mostly choosing to escape lockdown through tales of adventure (65%), comedy (48%) and fantasy (40%). Puffin also saw a rise in popularity of these genres with bestselling titles during lockdown including Jeff Kinney's Diary of a Wimpy Kid series, Charlie and the Chocolate Factory by Roald Dahl, One of us is Lying by Karen McManus and Malorie Blackman's Noughts and Crosses series.
Reading has supported children's wellbeing in these uncertain times
Reading has also provided vital support for children during this challenging time. More than half (59%) of children said that reading made them feel better and a third (32%) said it helped them when they felt sad because they could not see their family and friends. Half (50%) of children also said reading inspired them to dream about the future.
The reading enjoyment gap between girls and boys has increased
Although more children have been enjoying reading during lockdown, the report also shows that the reading enjoyment gap between boys and girls increased five-fold during lockdown, while the reading frequency gap almost doubled.
However, the report did reveal that audiobooks could play a vital role in bridging this gap and providing a route into reading for boys, with more boys than girls (25% vs 22%) listening to audiobooks more often in lockdown and half of boys (51%) saying that listening to audiobooks has increased their interest in reading.
Puffin also saw an increase in audiobook sales during lockdown, with bestsellers including Matilda by Roald Dahl (narrated by Kate Winslet), The Funnybones Collection by Allan and Janet Ahlberg (narrated by Stephen Mangan) and, for older children, The Secret Commonwealth by Philip Pullman (narrated by Michael Sheen).
Children's own words inspire handy guide for parents to help keep kids reading over the summer
To help all children sustain a love of reading beyond lockdown and into the summer, we have created a free guide for parents filled with top tips in children's own words. These include giving children time and space to read, letting children choose the stories they are most interested in and helping children explore stories in lots of different formats, including ebooks, audiobooks and videos.
During such uncertain times, it is heartening that so many children and young people have found comfort, enjoyment and inspiration in the magical world of stories. Helping children sustain a love of reading beyond lockdown will be crucial to supporting their literacy skills, wellbeing and life chances after such a significant disruption to their education. Books have the power to transform children's lives and we are so thankful to be working with Puffin to bring stories to life for children and families who need them most.

Jonathan Douglas, Chief Executive
Puffin is also celebrating 80 years of inspiring children to dream big in 2020. Find out more.