Susannah Herbert of Forward Arts Foundation, which organises National Poetry Day, explains this year's theme of truth.
National Poetry Day's 25th anniversary is just over a week away, and my hands are scored after rummaging in boxes of pin-badges declaring "In Poetry, Truth". This year's theme is Truth. It hurts.
Choosing a theme for the UK's biggest one-day festival of poetry is always a delicate matter: it should appeal to participating school children, teachers and librarians while being cool enough to kickstart YouTube performances and topical enough to debate on the Today programme.
Truth certainly fits that bill. As the set of agreed facts about the world seem to grow ever smaller, the T-word has moved to the centre of every conversation, its meaning often shifting according to who is speaking.
Earlier this year, in a highly unscientific attempt to find out more about truth, I asked the broadcaster Cerys Matthews to put out a call via her BBC radio shows for poems on the subject. Our mailbox - truth@nationalpoetryday.co.uk - swelled at an alarming rate, with everything from familiar snippets ("truth is beauty, beauty truth", "tell all the Truth, but tell it Slant", "To thine own self be true") to songs, battle-cries and protestations of deathless love.
We tried again, now asking for poems "which touch on a truth that matters to you". The nominators included well-known names and the tone grew more intimate: Ed Balls, poltician-turned-Strictly-star chose Yeats' Sailing to Byzantium for the line "things fall apart, the centre cannot hold", while Imtiaz Dharker put forward Elizabeth Bishop's villanelle The Art of Losing, describing it as a "cleverly constructed lie".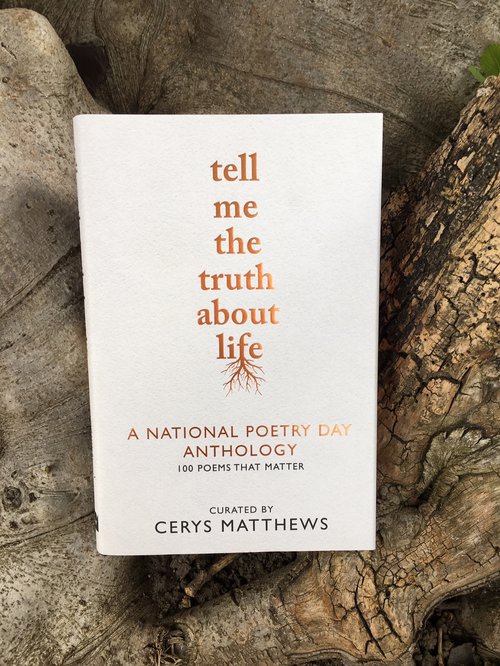 Sherlock actor and author Mark Gatiss went for AE Housman: the astronaut Helen Sharman chose Sylvia Plath. The young hijab-wearing driver of the number 11 bus chose Rupi Kaur, whose book she read between shifts. "I need these words," she said. "When Rupi writes about her feelings, I get this sense she's speaking to me about my life." Dozens sent in Maya Angelou's And Still I Rise, finding in its words courage and hope to keep going in dark days.
Cerys and I have now sifted these hundreds of nominations to create an anthology, Tell Me The Truth About Life: 100 poems that matter, which we hope you will find useful when searching for your own truth poems.
And what did we learn in the process? That there is a real hunger for words that feel true - and that the works that endure are those that lend themselves to the profoundly human act of interpretation.
They have to mean different things to different people at different times and places: they have to furnish the reader with possibilities, for else they cease to be valuable. Images, metaphors and nuance, the poet's stock in trade, challenge us to imagine the world seen differently. It's not that poetry is "true" - remember that Plato banned poets from his Republic as liars - but maybe poetry trains human hearts to recognise truth. If so, it's never been more necessary.
Tell Me the Truth About Life: A National Poetry Day anthology (Michael O Mara, £12.99) is on sale here.
---
Download lots of brilliant poetry resources for National Poetry Day on our website, or visit www.nationalpoetryday.co.uk for more downloadable resources, poems, videos, challenges, posters and certificates.