We are delighted to have worked with professional poet Simon Mole to create some Key Stage 2 poetry lessons with a difference.
Bringing a writer into your classroom is a brilliant way to motivate pupils, improve their enjoyment of writing and help them think about writing in a different way. For the times when it's not possible to have a poet in person, Simon's YouTube channel is the next best thing.
How these poetry lesson plans work
We have produced a series of lesson plans with accompanying videos on Simon's YouTube channel. Pupils will write, edit and perform their own poem about something important to them, developing their vocabulary, writing and inference skills along the way.
Lesson 1: writing a first draft (pupils generate content for their poem)

Option a: writing a narrative poem - based on pupils' true stories (#myNPDpoem)
Option b: writing an ode - pupils choose to write about something they really love

Lesson 2: developing your poem (focuses on the structure of the poem)
Lesson 3: editing and authorial intention (introduces redrafting from the perspective of a professional)
Lesson 4: skills (three options available, depending on the needs of your class)

Option a: adding descriptive detail
Option b: sounds that make meaning
Option c: using rhyme effectively

Lesson 5: performing (including using tone and intonation to create meaning)
All the videos are accessible through links in each of the lesson plans. You don't have to stick to our plans and you can use the videos in any order. For example, lessons 2-5 could be used to develop any poem.
A poem inspired by sound: a new addition to this collection of lesson plans focuses on listening skills, exploring how sounds can be used as inspiration, and helps to build students' confidence in sharing their work.
We have also provided lists of our favourite odes and narrative poems and suggest that you choose a different one to enjoy at the beginning of each lesson.
---
National Poetry Day bonus lessons
National Poetry Day is celebrated every year on the first Thursday of October, encouraging everyone to enjoy, discover and share poetry. Each year has a different theme, and working with Simon Mole we're adding new lessons to support the annual theme.
For 2020 the theme is Vision and you can download new lessons from this page that help children to "See it Like a Poet" by:
writing a five-line poem
writing a poem by playing a game.
You can also still download our lesson on the the 2019 theme of Truth.
For more activities visit our National Poetry Day resources.
---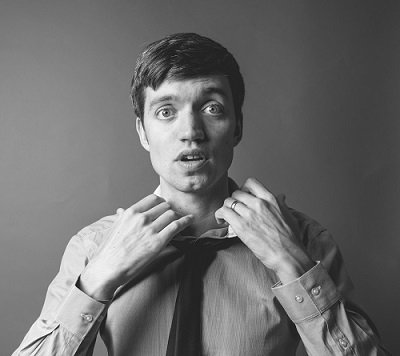 Simon Mole
An acclaimed poet and theatre-maker, Simon Mole has shared stages with John Cooper-Clarke, Kate Tempest and Simon Armitage.
Since becoming a father Simon has written increasingly for young people; his first play for children and families was commissioned by the V&A Museum and toured the UK extensively.
Simon has over ten years' experience using rap and poetry in community and education settings, including projects with Great Ormond Street Hospital and Arsenal Football Club. Whether working with vulnerable elders in care homes, newly arrived refugees, or primary school children, Simon is a passionate believer that poetry can help anyone grow in self-belief, find the power in their voice, and think about the wider change that voice might bring about.
Simon's YouTube channel is home to his hugely popular interactive poetry tutorials, which are used by thousands of teachers and children across the world.
Here is an example of one of Simon's most popular videos and you can access the bespoke videos he has made for this sequence through links in the downloadable resources on the right hand side of this page.
We would love to see the work your pupils produce so please do share lines of their poetry in the comments section under each video. (You will need to be logged into a YouTube or Google account to do this.)
Download files
You might also be interested in