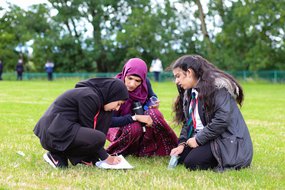 Poetry and the natural world
Poets and writers have always looked to the natural world as a source of inspiration. It is the process of writing, not just about nature but through nature, which we hope this resource develops in young writers.
In partnership with the RSPB, we have created new resources for pupils aged 7-13 (Key Stages 2 and 3).
The Writing from Nature resources are designed to widen access to, deepen knowledge of, and increase appreciation of the natural world just outside your door. The outdoor parts of the resource can be completed in any appropriate green space, whether it's the school playground or a local nature reserve.
The activities and guidance take teachers and pupils through a process of observation, engagement and exploration of nature. By helping pupils to develop an inquisitive approach to nature, the resources use poetry to encourage enjoyment of writing.
By working through the resources, we hope that pupils will gain both a greater appreciation and understanding of the natural world, and an increased enjoyment of writing.
---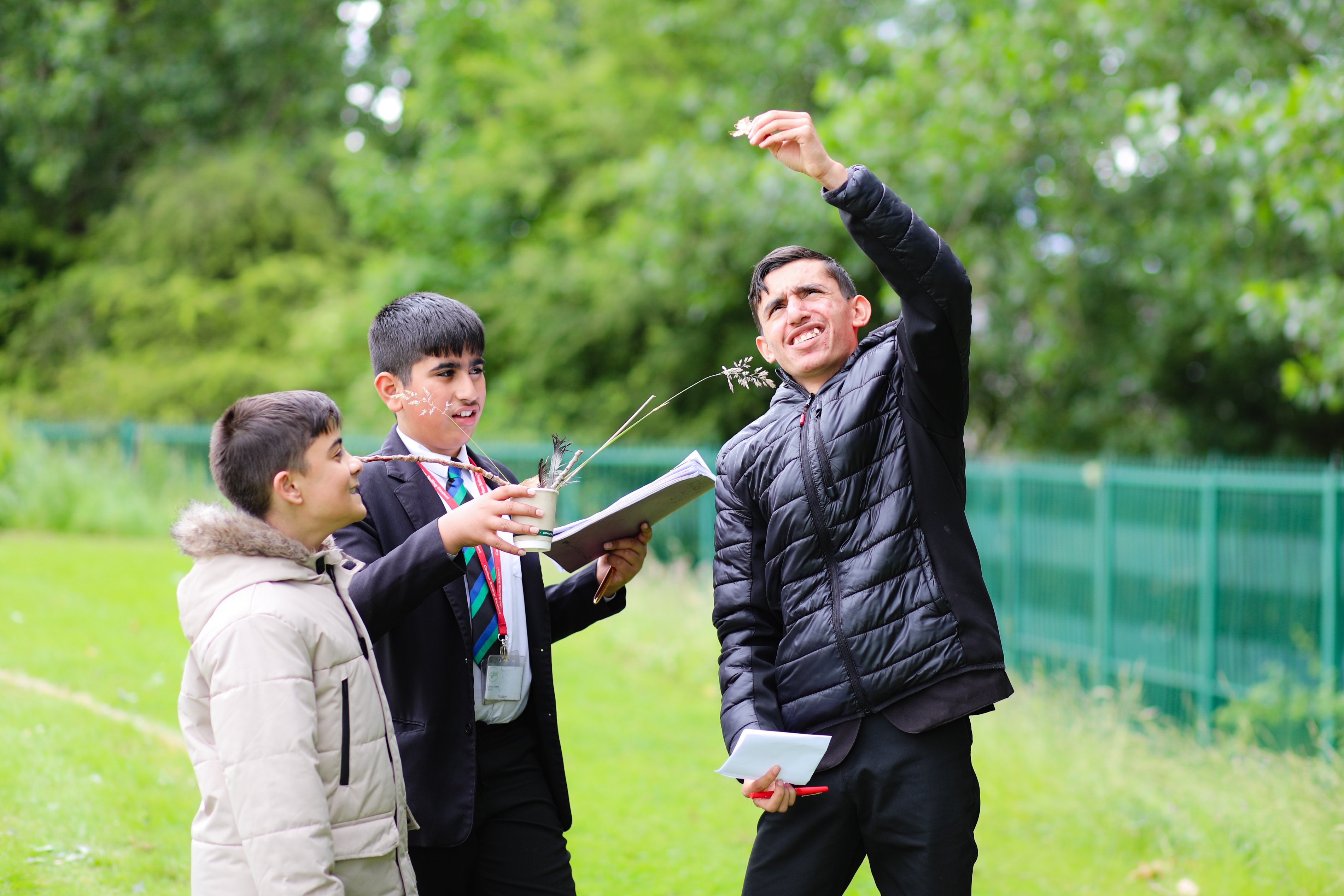 Context for this resource
We became aware that some schools were finding it difficult to fully take part in our Young Poets programme due to the COVID-19 pandemic. In response to this, we created a school resource with the RSPB that would encourage writing for enjoyment through engagement with nature.
Research by the RSPB highlights the benefits of contact with nature, such as improved health and well-being, enhanced connection with nature and an increase in the desire to protect natural environments.
Our own research shows similar benefits in wellbeing through writing for enjoyment. Pupils have expressed that writing poetry gives them a sense of agency because it is allows them to express themselves. The benefits of this activity to students continue beyond COVID-19 and so in 2023 we're working with schools using this resource again.
---
Using this Writing from Nature resource
Our Writing from Nature resources are free to download from the available files list on this page. Note that you will need to log in or create a basic, free account to access these resources.
The resources comprise:
● A complete handbook of four poetry lessons and a Wild Challenge opportunity from the RSPB.
● A collection of poems and poetry links to be used in the lessons
● A homework worksheet
● Links to National Literacy Trust's Young Poets programme and the RSPB's Wild Challenge programme
You are encouraged to sign up to Wild Challenge; the activities completed using these resources will then count towards a Wild Challenge award.
---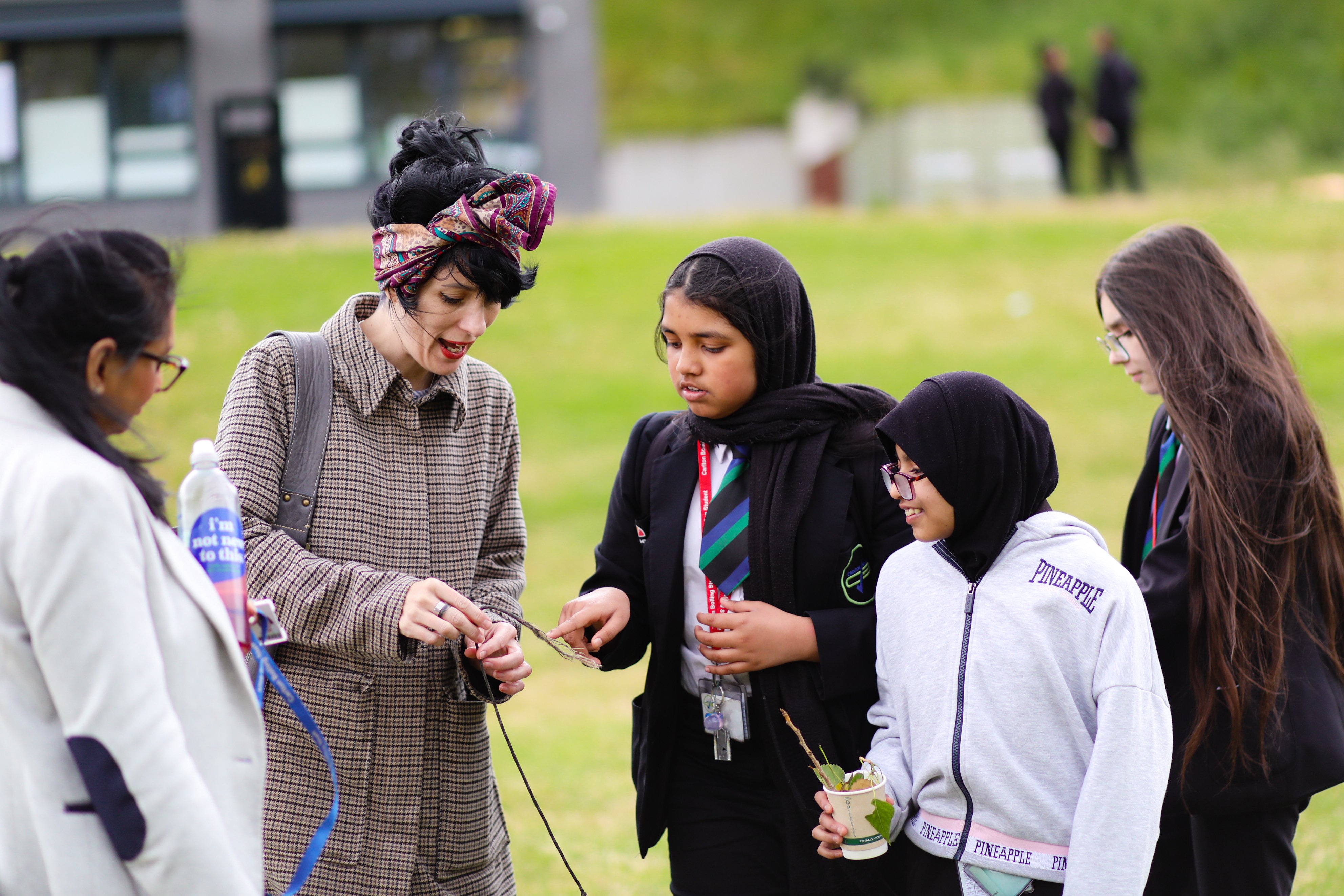 Partners
The RSPB
The RSPB is the UK's largest nature conservation charity, inspiring everyone to give nature a home and secure a healthy environment for wildlife.
The RSPB's Wild Challenge award is a specially developed suite of activities to support schools to engage children with nature and provide practical learning opportunities.
National Literacy Trust and the RSPB: Working together, supporting teachers, and inspiring learning through nature.
Download files
You might also be interested in