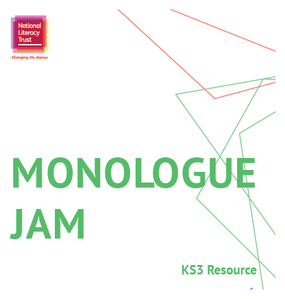 This resource melds poetry with drama to help your students to express themselves through writing. It is designed for use with students in Year 9 or above. If you are using the sequence as a transition resource, please note that it should used with students transitioning from Year 9 to Year 10.
What is monologue jam?
The concept behind these resources brings together the ancient dramatic form of a monologue, with SLAM poetry, which is both a form of poetry in itself, and the name given to competitive performance poetry events.
SLAM events are deliberately unrestrictive, open to any writer from any background, and intended to bring cultures together through the spoken word. Monologues are dramatic performances from a single actor, blurring the line between poetry and theatre.
Bridging an ancient dramatic form to contemporary poetry gives students a fresh new window onto traditions in poetry, ultimately allowing them to use their own voices.
Monologue jam resources and lessons
This series of 12 lessons allows students to engage with a diverse range of monologues, and introduces them to the power of voice through a range of curriculum-linked materials within music, drama and poetry. The lessons address topics including:
Being unique as a writer
World building
Performing and pace
Confessional poetry
Imagery
The art of the re-draft
PLEASE READ THE ADVISORY NOTE BELOW and ensure you have watched the material in advance.
Using monologue jam for a summer school
If you are running a summer school with students progressing from Year 9 to Year 10, this sequence will bring the energy of contemporary performance poetry to your classroom, as well as developing students' key skills and knowledge in reading, writing, spoken English, and grammar and vocabulary.
Download the Monologue Jam summer sequence overview from this page to find out how each session is structured, and to explore the topics covered, and the associated reference and video materials.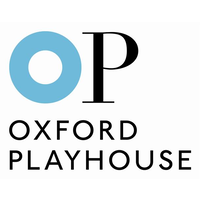 These resources were developed building on a collaborative project with Oxford Playhouse and we are delighted to be working in partnership with them.
Each lesson plan has been directly linked to the Key Stage 3 English curriculum and is complemented by a plenary reflection task, to help with your planning and with mapping students' progress. We have provided links to video clips for each lesson.
Advisory note
Please ensure that you watch the videos before sharing them with the class. The content is challenging and includes references to racism, transphobia, suicide and refugee experiences.
Download files
You might also be interested in