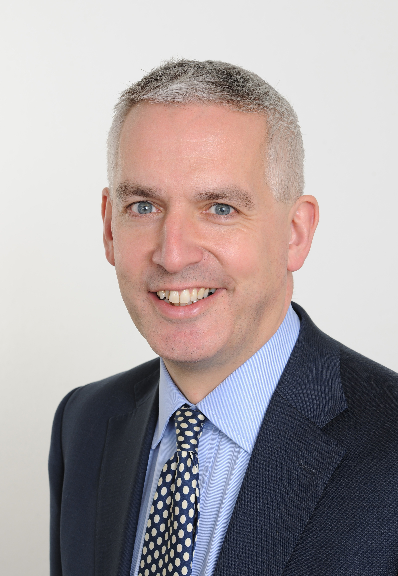 By Jonathan Douglas CBE, Chief Executive of the National Literacy Trust
With spring in the air and the COVID-19 vaccination programme now well on its way, many of us are taking stock of the challenges and opportunities we've faced over the past year in order to inform our future work. Last week's budget was the clearest indicator to date that government is doing the same and moving away from reactive policy announcements in order to build the foundations of a post-COVID-19 society.
While we will be paying close attention to the funding and resources that will be made available to children and young people as they navigate their return to school, we welcome that the importance of skills and training as pathways to long-term employment was recognized as key to a successful economic recovery. For this reason, we welcome the news that government will provide £126m in new funding for work placements and training for those aged 16-24.
It is crucial that we directly address societal needs. Our communities are incredibly vulnerable at the moment due to economic uncertainty and the widening of the skills gap which was already pervasive prior to the pandemic. We know from the evidence that literacy is a foundational skill that empowers individuals to take advantage of opportunities and ensures that businesses have access to the skills they need. If every child left primary school with the reading skills they needed, our economy could expand by over £32.1 billion by 2025. Indeed, it has been estimated that literacy failure costs the UK economy £2.5 billion each year.
Literacy is crucial to our identities and how we communicate with the world around us. Failure to incorporate literacy at the heart of the covid recovery risks further undermining the voices and local economies of our most disadvantaged communities where lived experiences of the pandemic have been the most damaging. This is why the National Literacy Trust has and continues to take a place-making approach to its work.
Recent successes with this approach include our work with students and academics from the University of Birmingham which underpin our local hub activity and is used to support the Birmingham Council's Adult Education Service by inspiring adult learners to read for pleasure and helping them develop the literacy skills needed to succeed in further education and employment. We also know from our Literacy Changes Lives report that there is a clear link between literacy and economic instability, health, employment outcomes, and criminal offending rates. While our work with industry and local businesses through the Vision for Literacy Business Pledge has demonstrated how incremental actions can make a difference in our communities.
The focus on skills in the government's announcements is a welcome recognition that we need more than physical infrastructure and business investment to build a truly sustainable, inclusive and productive society. However, we still need to hear how an integrated approach to basic skills, education improvement and literacy encompassing all ages, including a commitment to early years, will underpin a truly sustainable levelling up policy agenda.
This is an opportunity for government, business and civil society to come together. Needless to say, we will continue to play our part and I look forward to seeing what comes next.