Arctic Challenge Experience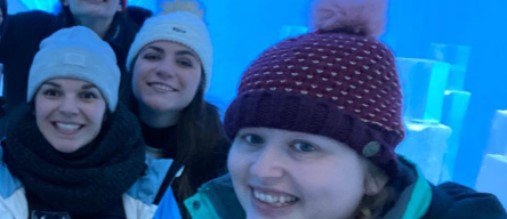 Tessa's Arctic Challenge Adventure
After successfully completing the Arctic Challenge, Tessa has agreed to share her experience with us and give us a few of her thoughts on this amazing adventure!
Thank you Tessa!
What's your favourite memory of the Arctic Challenge?
Definitely the amazing sauna! After we all got warmed up, we got to lie in the snow and cool off. I'll never forget the moment that the realisation that I was in the Arctic properly hit me: lying in the middle of the snow in my swim costume, looking up at the stars with my team around me.

Pro tip: what is one thing you cannot forget to take with you for the Arctic Challenge?
Personally, a camera was the biggest thing to take for me - I love looking back on the photos and videos, and remembering being there. The environment is beautiful and so different to anything I'd seen before. On a more practical note: thermals, gloves, socks and lots of layers! It's freezing, but you can get quite hot during orienteering whilst walking around.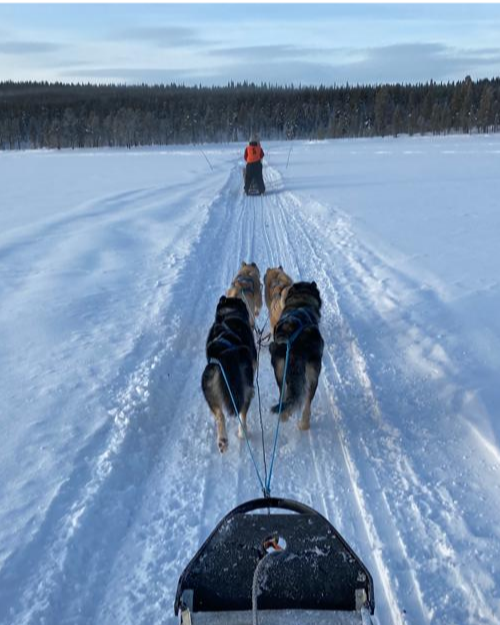 What advice would you give to someone unsure of signing up to the Arctic Challenge?
I would say, just sign up! Even if it's outside your comfort zone. Even though it's one of the most challenging things I've ever done, I look back on it all with really fond memories. I love pushing myself out of my comfort zone in new environments. I was surprised about how challenging I found it, but how proud of myself I was afterwards having completed everything and as part of a team.
You're going to the Arctic, but not on holiday. Funny one to fundraise for.
This year's Arctic Challenge itinerary.
What was the most challenging element of the Arctic Challenge?

I think the most obvious one is the cold. It's not like anything I've ever experienced before. For me personally, there was also the dog sledding element of it. Lots of people said the dogs were their favourite part, whilst I was just barely clinging onto this sled going at god-knows how many miles an hour.
And then there was the orienteering. Everyone thinks they've got a good sense of direction and then suddenly you are in the middle of nowhere and every snow-covered tree looks the same and you've got to keep calm and try to work out where to go.

How would you describe the Arctic Challenge in five words?
Unforgettable
Challenging
Cold (!)
Worth doing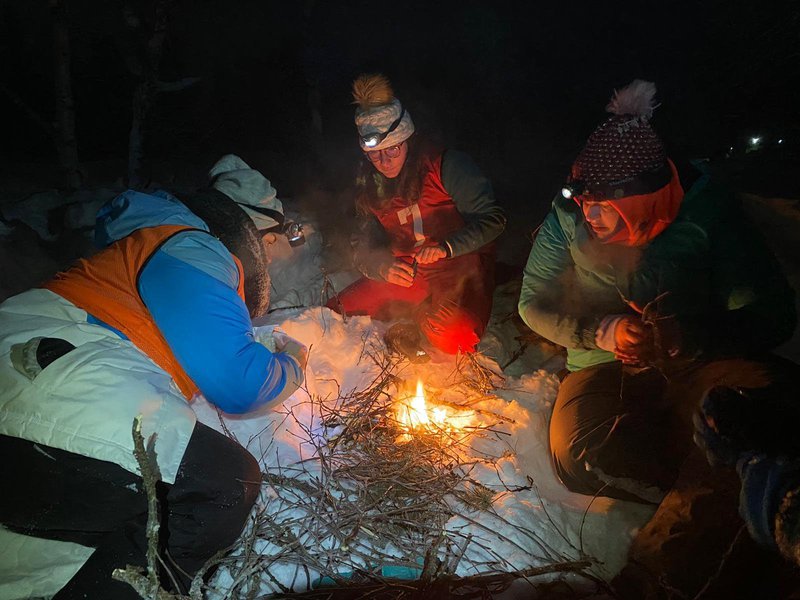 Still on the fence?
The Arctic Challenge is no small feat. If you are keen to find out more, then join our Q&A with John Howie, a military and civilian expedition organiser. With over 30 years experience of adventures across the world and in all terrains, John will be able to answer any questions you may have.

Email us if you want to take part in the Q&A session.