Event details
Date: Sunday 29th September 2024
Location: Berlin
Fundraising target: £1000
Registration fee: £40
Sign up
About the Berlin Marathon
The Berlin Marathon is a great way to experience the most famous landmarks of Berlin, starting and finishing at the city's famous Tiergarten and taking runners past the iconic Brandenburg Gate, the Reichstag, Potsdamer Platz and the Berlin Cathedral. This event is also part of the World Marathon Majors Series with over 40,000 runners taking part, so perfect for first-timers and seasoned marathon runners alike!
Impact of your support
The money you raise will help us to change the life stories of children through literacy.
On average, children from the most economically disadvantaged communities start school with literacy skills that are 19 months behind their more privileged peers.
Children without these skills will be held back at every stage of their lives. They are:
Five times more likely to fail to meet the expected standards in English at age 11,
Four times more likely to struggle to read as adults,
Twice as likely to be unemployed aged 34, and
Three times more likely to have mental health problems as adults.
You can help us to give these children a brighter future by signing up run the Berlin Marathon.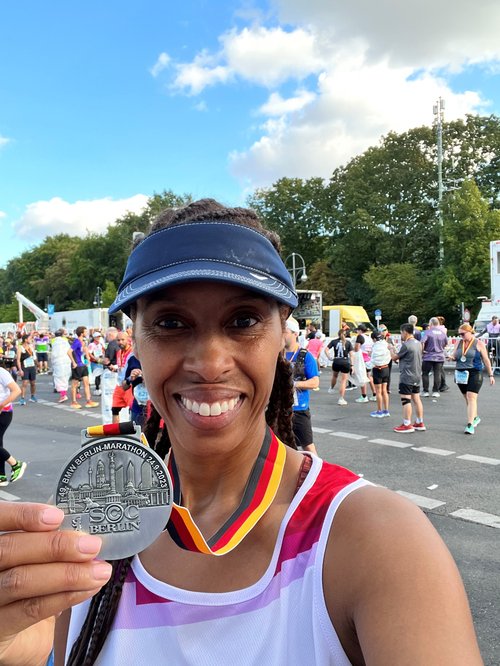 What you will receive
As part of our team, you will receive:
A National Literacy Trust running vest
Amazing fundraising support from our friendly team
Support with your training
Support with your travel, and tips on the best places to stay
Please note that the registration fee only covers your place, and does not include travel or accommodation.
Sign up
Running event FAQs