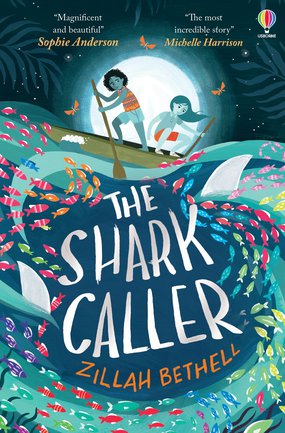 This book club resource is designed to support teachers, teaching assistants and willing volunteers to deliver a fun and engaging book club in schools to children aged 9–11 (upper Key Stage 2).
The book club sessions are based on the spell-binding title The Shark Caller by Zillah Bethell.
We love the depth of character, the rich setting and the beautiful ending in this tale of friendship and family. This book deals sensitively with themes of loss and moving on from the past and we think it will stimulate meaningful discussion with pupils in your book group.
How to use this resource
Our guidance notes take you through six book club sessions, each focusing on a cluster of consecutive chapters. Each session includes:
a starter task
questions and discussion points for that week's focus chapters
a written activity allowing pupils to express their own opinions and creativity.
The guidance notes are designed to help structure sessions in order to focus on discussion and reflection of what has been read. Pupils will be expected to have read the focus chapters prior to the session.
---
If you have enjoyed this book club resource, you may want to explore our Remembrance Book Club resource for upper Key Stage 2 based on Now or Never by Bali Rai.
For more book-based resources, try our transition projects based on Cosmic by Frank Cottrell-Boyce and Tales from the Inner City by Shaun Tan.
To inspire pupils to discover more books they will enjoy our Young Readers book lists are full of ideas and suggestions, including a special What should I read next? list to help them explore their reading preferences and build their own reading identity.
Download file
You might also be interested in