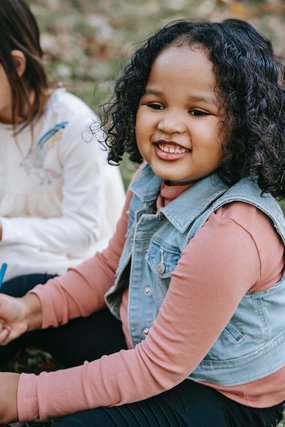 These session plans use Happy: A Children's Book of Mindfulness by Nicola Edwards, illustrated by Katie Hickey ( Little Tiger Press Group ) to introduce early years children to the concept of mindfulness. The session plans can be delivered through a mixture of sessions in your setting and home learning ideas.
Aims
To introduce mindfulness to early years children in an age appropriate way through use of a picture book.
To start to build a bank of mindfulness techniques that children can use when necessary.
To support children to articulate their feelings.
Rationale
Mindfulness can help with anxiety and stress.
Creating good mindfulness practices in early years children can help them to feel calmer and more aware of their emotions.
Mindfulness can teach children techniques to use when they need to calm down in every day situations or are feeling anxious during a transition.
Music can be a good way to access mindfulness, particularly for children with more limited language skills.
If children practise techniques regularly, they are more likely to be able to call on these naturally when needed.
These session plans link to the EYFS curriculum in the areas of personal, social and emotional development, communication and language and literacy. Themes linked to the book are written in red for reference.
These resources can be used to support Place 2 Be's Children's Mental Health Week which takes place in February each year.
Download file
You might also be interested in