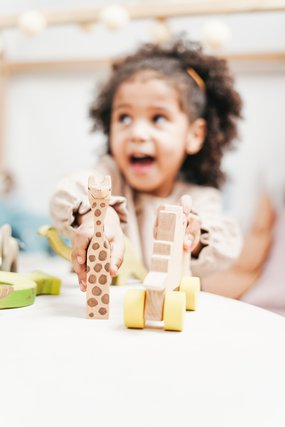 Children make sense of the world around them through stories. Creative storytelling involves children making up their own stories based on their interests, experiences and imagination. Support early years children to tell more stories in your setting by using our top tips.
National Storytelling Week
National Storytelling Week runs each year in late January/early February, and provides a fantastic opportunity to focus on supporting children in your early years setting to explore their creativity, try out new vocabulary and build confidence in speaking.
In this resource we outline a range of practical ideas that you can experiment with and adapt to make the most of the space and resources you have available.
Providing a storytelling culture, where children are encouraged to share their ideas and develop a story line in their play, will result in more stories being told, enabling children to find their own voices, and to test out their storytelling skills.
The resource explores ideas such as
Storytelling together
Using prompts and role-play resources
Building up a bank of known and loved stories as a springboard for their own ideas
Using puppets
Creating a record of the story, through scribing or technology
Using your outside area to provide prompts and allow space for more physical acting out of their story.
Remember to model storytelling yourself, with props and different voices, to inspire them.
Download file
You might also be interested in