Reading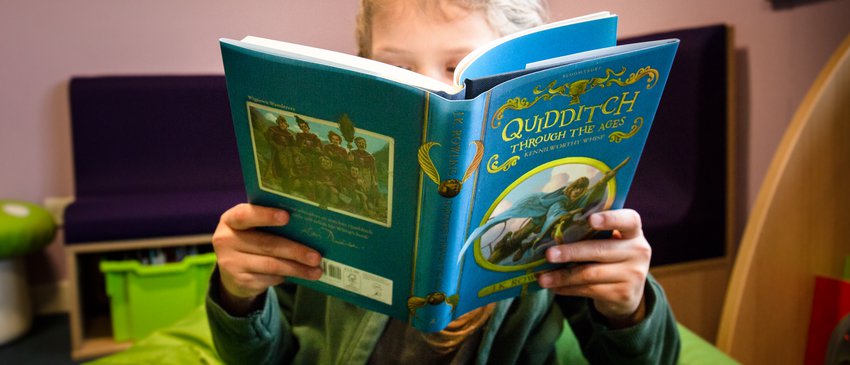 Our research into reading explores reading enjoyment, reading habits and reading motivation. It highlights how these have changed over time and how they are impacted by sociodemographic background, access to books and the home environment. Our Annual Literacy Survey has been tracking changes in enjoyment, attitudes to and behaviours in reading since 2005 and is the biggest study of its kind in the world.
We also explore book ownership, library provision and other issues around access to reading. Find out more.
Key statistics in reading (2023 findings)
Just 2 in 5 children aged 8 to 18 said they enjoyed reading in 2023, which is as low as the number has ever been since we first asked the question in 2005.
Fewer than 3 in 10 (28.0%) children and young people aged 8 to 18 said that they read daily, matching levels seen in 2022
Half (52.9%) of 8 to 18-year-olds told us they had been encouraged to read by their parents/carers.
Reading and COVID-19
During the first spring lockdown, children and young people's enjoyment of reading increased from 47.8% pre-lockdown to 55.9% post-lockdown, having reached a 15-year low before lockdown. However, data from 2021 shows that these gains weren't sustained, with reading enjoyment levels dropping between the spring lockdown in 2020 and early 2021. This was true particularly for boys and those who receive free school meals. Find out more.
Latest research on reading
What else we know about reading
Not reading at the expected level puts children at an increased risk of experiencing unemployment and poor health as adults. Find out more.
Technology can provide a route into reading for traditionally reluctant less engaged readers. Find out more.
Strong reading skills have been shown to improve children's academic attainment across a range of subjects, including English, maths and science. Find out more.