To celebrate World Poetry Day on Tuesday 21 March, Birmingham Stories partnered with Empower Poetry for a 'tour' of local secondary schools Aston Manor Academy, Cockshut Hill School and Rockwood Academy.
Three Birmingham poets, Ryan Dre Sinclair, Diary of a Poet (AKA Chauntelle Madondo) and Ade Oyejobi, travelled to the three schools over the course of the day, performing to large audiences of Year 7s and 8s. The events aimed to engage young people with reading and writing, and connect them to the city's thriving spoken-word poetry scene.
Each of the poets performed pieces about self-expression, identity and empowerment. The students then had a chance to ask questions – resulting in lively discussions about the importance of writing, and the realities of life as an artist.
Students were then encouraged to enter an exclusive poetry-writing competition – the winner of which will receive a bundle of books and a chance to perform their piece at an Empower Poetry event in the city.
The events proved a hit with students, 85% of which rated the experience 'very good' or 'good'. One student wrote:
I really liked how they talked about why they started poetry and what inspired them to start. It made me want to write my own poems.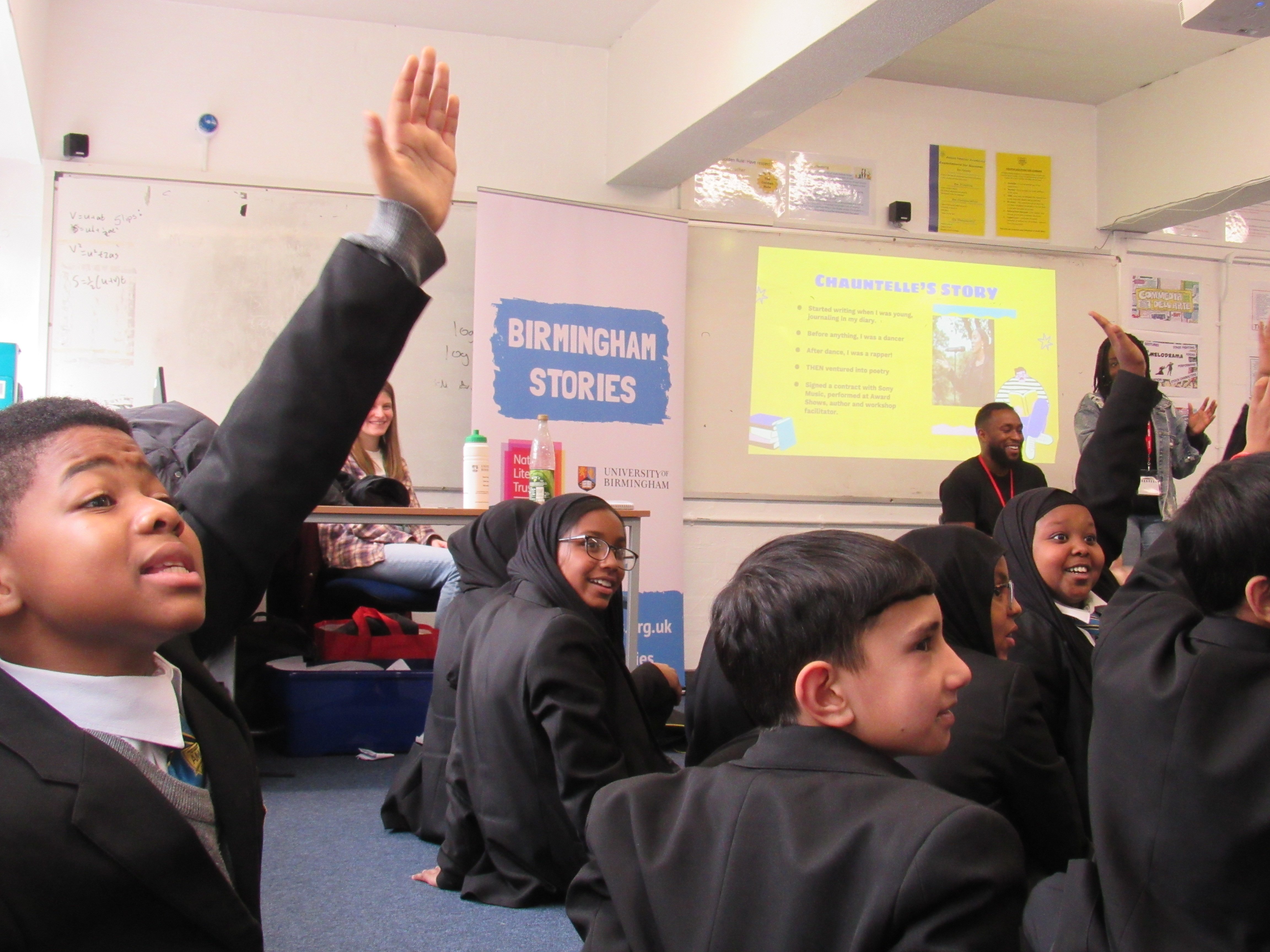 Too often, young people can see poems as uninteresting and old-fashioned. We are lucky to have such a vibrant spoken-word poetry community in Birmingham – and by bringing local performers into schools we can demonstrate the power and relevance of poetry today.

Kyle Turakhia, Birmingham Stories Hub Manager
The biggest highlight for me was that almost 90% of young people in each school didn't raise their hand up to say they liked poetry and by the end of our session with them ALL HANDS WERE UP 😍 !!

Chauntelle (Diary of a Poet)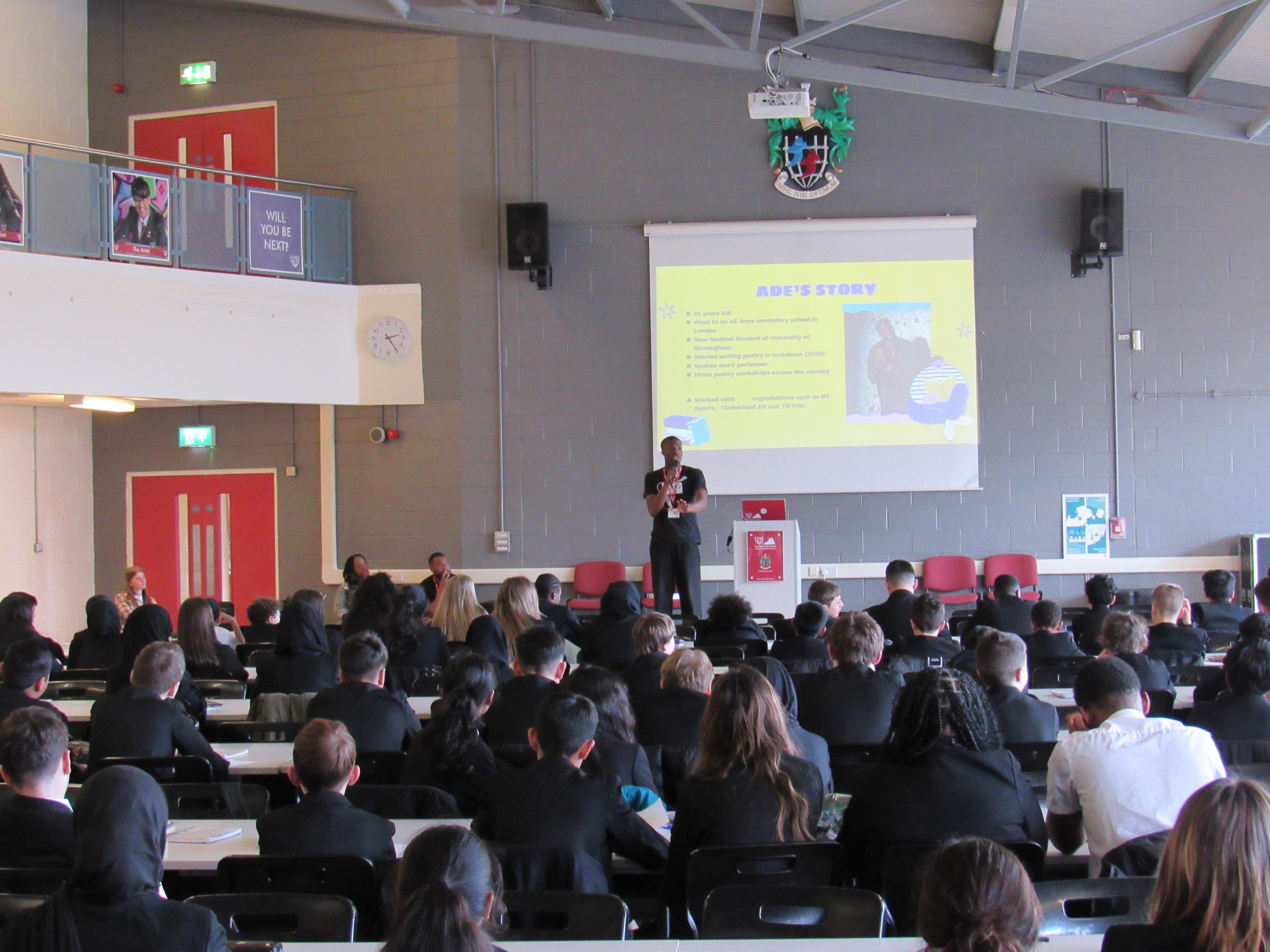 If you would like to know more about the vibrant spoken-word poetry community in Birmingham, head to Empower Poetry where you can also find information on shows and workshops.