On Friday 1 December, intrepid teams from Cleary Gottlieb with participants from British Land and Citi Group gathered in the early hours of the morning at Gatwick Airport, ready to embark on an epic journey to take on the National Literacy Trust Arctic Team Challenge. Over the weekend, teams faced temperatures of below -25oC, no electricity and minimal daylight with the sun appearing over the horizon for less than two hours a day. The teams were pitted against each other in a series of physical and mental challenges throughout the weekend to see who would go on to win the coveted Arctic Cup.
Their first challenge was fundraising and the teams surpassed themselves by raising an incredible £72,356 between them. The money raised will help us support families in deprived communities, support schools in their literacy teaching and help young people develop the communications skills and confidence they need to succeed.
Over the weekend the teams faced the difficult conditions head on, navigating through the wilderness in the orienteering challenge. With only a brief stop to warm up by the fire, teams then set off again for the husky sledding time trials, followed by fire lighting and a quiz in the evening.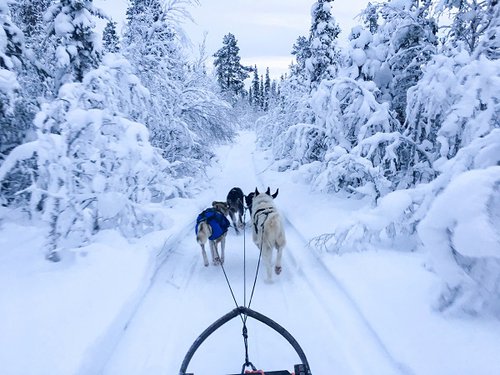 Sunday saw temperatures rising slightly, bringing more snow for the cross-country skiing event. Teams braved the still-freezing conditions to head out onto the frozen lake to complete a gruelling 25km. Teamwork and words of motivation helped  most participants to complete the challenge.  
The competition was tight, but Cleary Gottlieb's A team has no name, ultimately took home the Arctic Cup by just one point, an incredible achievement by all. 
Partner Raj Panasar, who took part in the challenge, said:
"Being part of the Arctic Team Challenge was a wonderful, unique and utterly gruelling experience.  I'd like to thank everyone who made it possible for us, especially Suzie Curran of the National Literacy Trust and my fellow team-mates for their fantastic humour, teamwork and extraordinary endurance in extreme conditions.  I'm glad to say we all returned safe and (mainly) sound after an adventure of a lifetime in aid of an exceptionally good cause.  
"We have raised close to £75,000 so far to help support the National Literacy's Trust vital work in disadvantaged communities. Social mobility is an issue that is very close to our hearts. We are very grateful to everyone who has donated, and also for the generous support of Alfa Systems plc, the asset finance software company, who sponsored us and provided specialised kit and equipment for the challenge."
If you have been inspired by the Arctic Team Challenge, places are now available for 2018. Find out more or email fundraise@literacytrust.org.uk.