The Oscar winning actress and New York Times bestselling author, Lupita Nyong'o, today visited young women from seven Harris Academies in London who are taking part in our Words for Work: Women in Leadership programme in partnership with Lancôme.
Our programme aims to challenge inequalities in employment opportunities for young women in post-16 education. Now in its second year, the programme has improved literacy skills, leadership abilities and confidence of nearly 1,000 young women aged 16-18 across the UK through workshops in schools, visits to Lancôme offices and distribution centres, and opportunities to meet and hear from 25 inspirational women leaders at panel events.
At Harris Westminster Sixth Form in London, Lupita shared her experiences of the importance of strong communication skills, read excerpts from her debut children's book Sulwe (published by Puffin) and answered questions from students.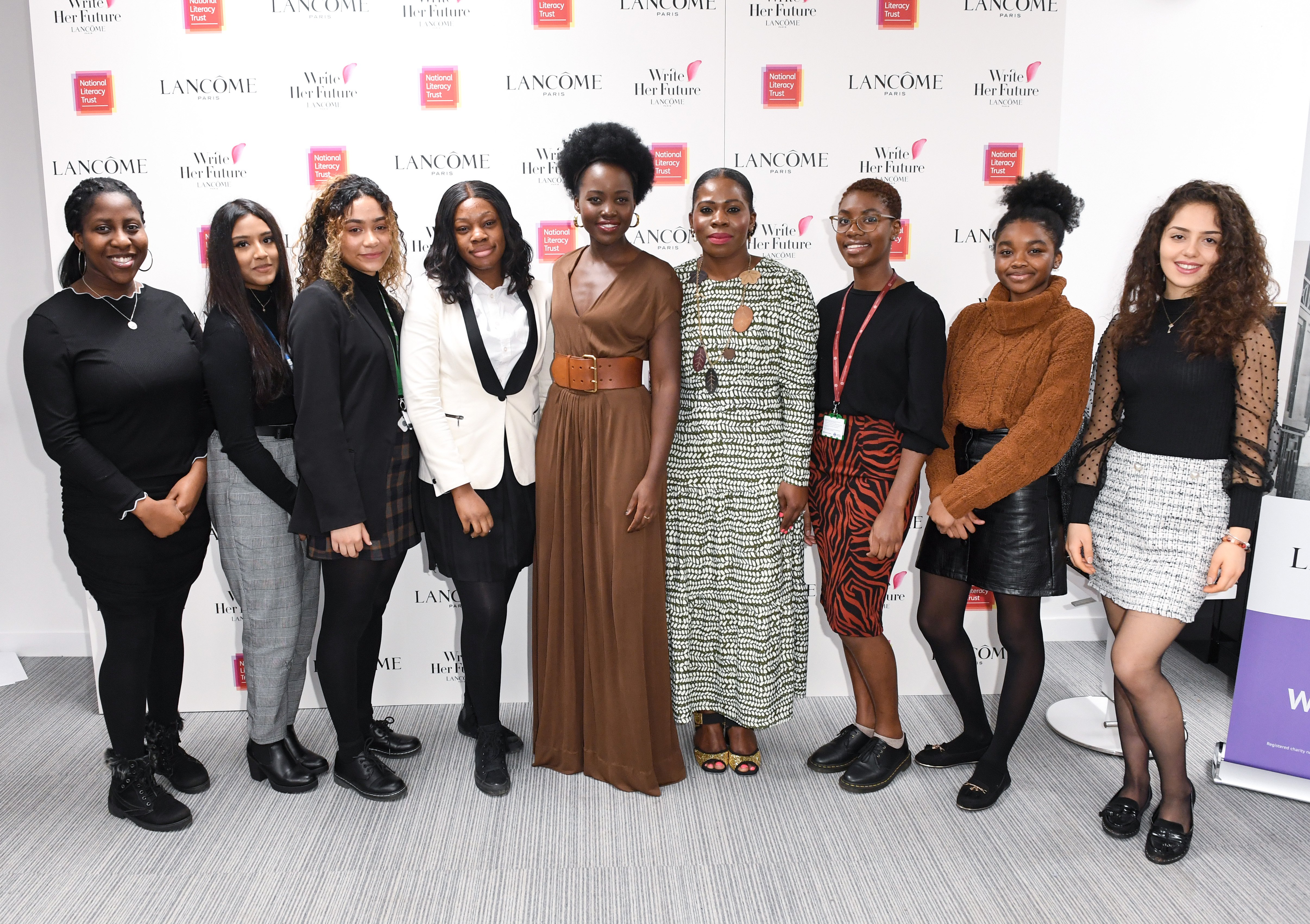 Lupita visited the students to celebrate the success of our Words for Work: Women in Leadership programme. After taking part in the 2018/19 programme, 96% of young women said they felt more prepared to enter employment, 97% said they now know how to communicate in the workplace and how to give a speech, and 80% said the programme gave them a better understanding of what may be expected of them in a job interview. 100% of teachers said the programme had raised young women's aspirations.
I was delighted to meet with the students of London's Harris Academy today. I am very moved by their energy and enthusiasm. It was a privilege to speak with them, share my book, Sulwe, and to learn about their goals and challenges. My hope is that programmes such as 'Words for Work' will help give young women the opportunity and confidence to share their voices.

Lupita Nyong'o
It was amazing to see a woman who looks like me doing well in her career and speaking about issues that matter to me. Today was unforgettable.

Natalia, aged 18, from Harris Academy Beckenham
Lupita is an inspiration. She showed our students what's possible if they work hard, speak up for what they believe in and support each other. We need our young people to have exposure to the fullest possible realms of language through books, people and experiences, in order to expand their horizons and enrich their landscapes. The Words for Work: Women in Leadership programme does that and we are thrilled to be a part of it

Charlotte Evans, Federation Literacy Lead at the Harris Federation