After two years of digital delivery, our Women in Leadership business masterclasses have returned to the classrooms.
Lancôme visit a Manchester school
On November 14 our Women in Leadership Project Manager visited Cardinal Langley Roman Catholic High School in Manchester with a group of business volunteers from Lancôme.
After a quick introduction, the students and volunteers took part in a fun ice-breaker where they all answered some interesting questions, including, 'would you survive a zombie apocalypse and why'? The students then listened to a brand introduction from Lancôme. They heard all about Lancôme's brand, messaging, business areas and how they all work together to make Lancôme a top beauty brand.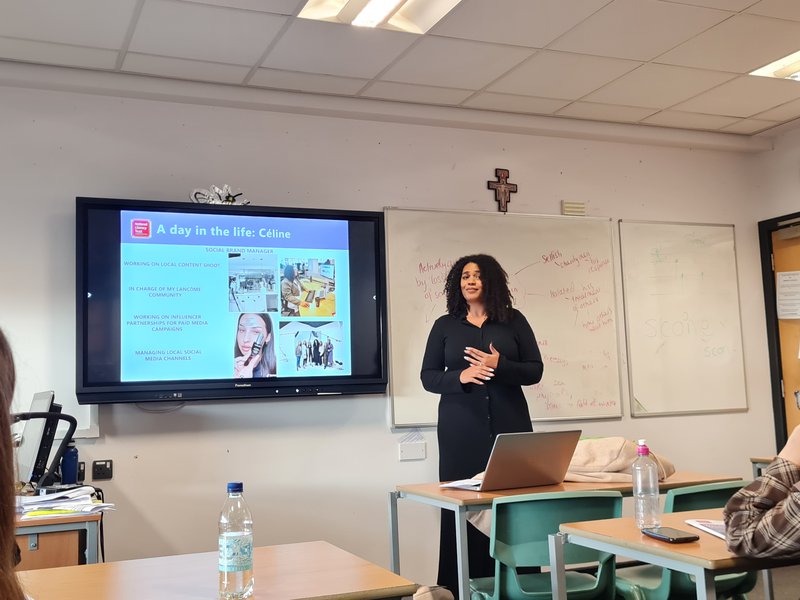 Each volunteer took a turn to talk about their role in more detail, the business area their roles fall into, their day-to-day tasks and their key skill set, honing in on those all-important literacy skills and being sure to explain any jargon or work specific language, enabling all students to engage with the content.
Following the presentations, students formed small groups and together with a volunteer spoke about their motivations behind work. The class had different priorities and discussed whether they were motivated by money, success or the need to provide. This made for an interesting discussion.
After the discussions, the students had some time to think of questions to ask the volunteers before launching into a speed networking session where the volunteers rotated between groups and the students had five minutes to ask as many questions as possible.
The students asked questions about the volunteers' roles and work life as well as more general work, communication and confidence related questions such as "can you tell me about a time that you failed at something and what you did to overcome that?"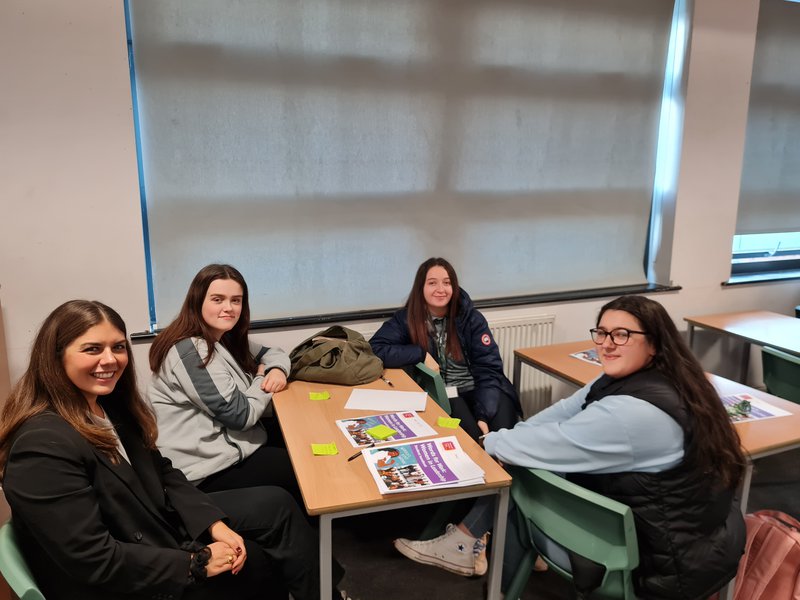 We finished the session with each of our volunteers giving one last piece of advice on something they wish they had been told when they were teenagers. The students and teachers really enjoyed the session and we cannot wait to head back for the school's panel event!
"Yesterday was fantastic and was thoroughly enjoyed by myself and our students! I also greatly appreciate your flexibility with school logistics and your constant understanding. What an amazing programme with fantastic participants. They were all so inspiring and I for one was in awe of what can be achieved"

Class Teacher