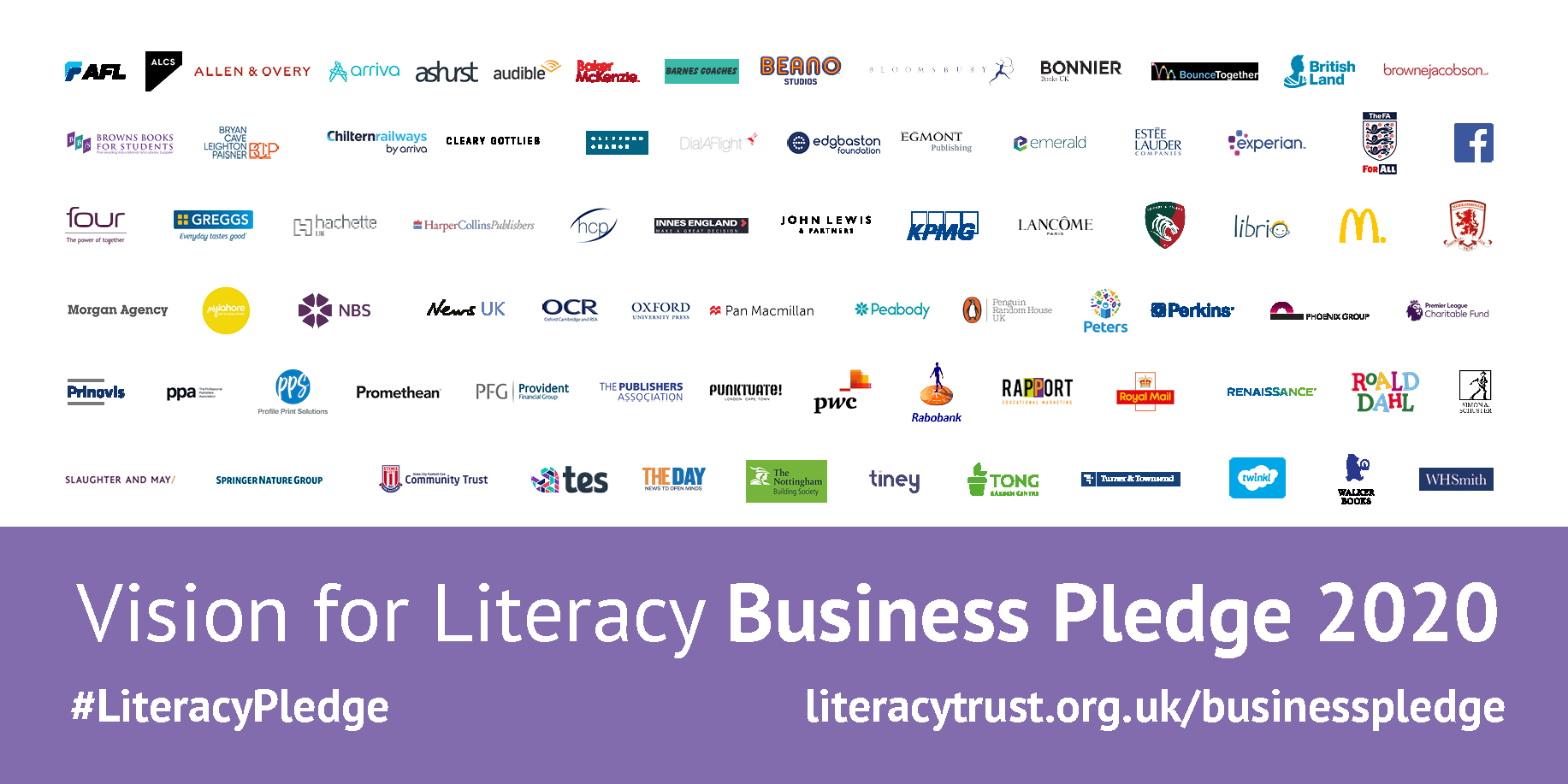 79 leading businesses have committed to taking action in their local communities to address low literacy levels.
This is the fifth year of a cross-sector initiative to encourage business support for driving up literacy levels in the UK. Developed by the National Literacy Forum (19 literacy and child poverty charities) and sponsored by KPMG, the Pledge provides a framework for business action in the literacy space.
Since 2016 there has been a 80% increase in the number of businesses signing up. Amongst new signatories this year are; The Estée Lauder Companies UK & Ireland, Twinkl, Bloomsbury and Bonnier.
The National Literacy Trust will support businesses to identify and address the literacy challenges in their local communities. Businesses will also be supported to engage their employees in the literacy challenge and contribute to the national campaign to raise literacy levels.
Last year, we had a number of excellent business initiatives, including:
Provident Financial mobilising over 100 volunteers to support the National Literacy Trust, Words for Work programme and hosting a local primary school for the day at their head office.
British Land supporting the reading skills and enjoyment of 8,234 primary school children across the UK.
Penguin Random House committed to gifting 150,000 books to children and families in disadvantaged communities as part of their Charity of the Year partnership with the National Literacy Trust.
We are looking forward to working with businesses this year on a range of activity to help drive up literacy levels across the UK.
For more information about the Vision for Literacy Business Pledge, please email BusinessPledge@literacytrust.co.uk.