Stoke Reads are bringing a very special guest to Burslem Park in their latest Story Quest.
In Just the Ticket, the characters are frantically searching Burslem Park after losing their tickets to Robbie Williams' planned homecoming gig at Port Vale stadium. They meet a dark-haired stranger in a Port Vale cap who seems very familiar…
Although the gig itself is currently postponed, families who live within walking distance of Burslem Park are invited to meet fictional Robbie as part of their daily exercise.
Government advice and Sport England state that staying active during times of social distancing is important for both physical and mental wellbeing. Story Quest trails enable families to follow government guidelines on daily exercise while doing an exciting activity together in a local green space, providing a fun alternative to going to the playground.
Story Quest trails are suitable for all levels of fitness and are also available at:
Tunstall Park
Ford Green Hall
Westport Lake
However, there is plenty of Story Quest fun for families who don't live within walking distance of these areas – and families can even take part in shorter story trails at home. Seasonally-themed, these stories are accessible for primary school children of all ages, packed with suggestions for fun physical activities to do in the home and helpful information on accessing themed audiobooks and e-books online. Highlights so far include an Easter-themed story with a guide to create your own egg hunt, a dramatic tale about a missing dog to mark National Pet Month and an astronomical adventure in outer space to celebrate National Space Day.
Jenni and her family used the Story Quest Easter egg hunt as part of their Easter celebrations. Jenni said "It actually made our Easter. We didn't know if the Easter bunny was going to come this year and we don't have a garden so normally we go out to a public egg hunt. The fact that it was inside was amazing."
Megan, age 7, said "It was amazing I liked reading the things and working them out".
Emily, age 4, said "I just liked it because it was funny".
Since lockdown began, Stoke Reads have distributed 200 Story Quest packs to vulnerable families in Burslem and Tunstall, containing physical copies of trails set in their local parks, Roald Dahl books and engaging activity sheets. They have also donated more than 500 books to the YMCA to be sent out to vulnerable families as part of their printed activity packs.
Lois Bateman, Story Quest Project Manager, said: "Although Robbie may no longer be appearing at the Port Vale stadium in person, we're delighted that the show can go on through our latest Story Quest. Last year we saw how much families enjoyed learning about local celebrities – so who better than our fictional Robbie to lead families on their latest adventure!
"We're delighted we've been able to continue reaching families through Story Quest. Our new activities support families to stay active and enjoy stories at home, whilst for families within walking distance, our existing Story Quests provide an engaging, fun activity to do together as part of their daily exercise. I'd like to say a huge thank you to our brilliant local partners who have enabled us to reach families with physical books and packs."
All activities are completely free. Register to take part online and follow the Stoke Reads Facebook page for the latest Story Quest news. Once registered, families will also receive regular emails containing new Story Quests, activities to do at home and information on upcoming competitions and challenges.
Take a sneak peek at Just the Ticket here.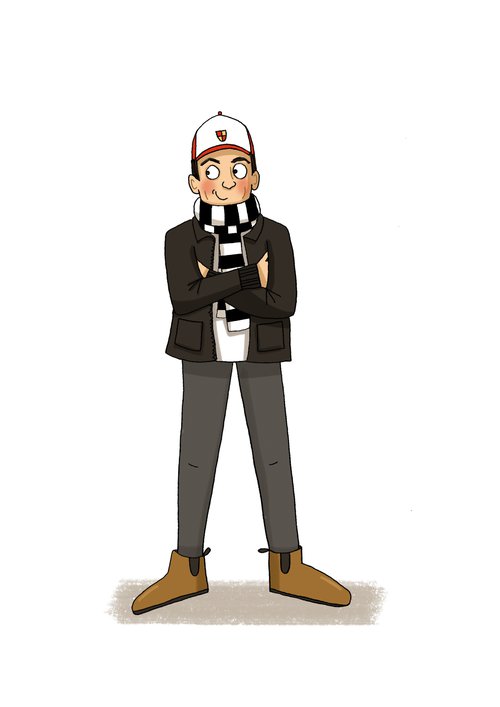 ---
Story Quest locations
So long as they live within walking distance of the locations, families can currently take part in Story Quests at:
Burslem Park: Just the Ticket and Pitch Perfect
Westport Lake: Flight to Fame
Tunstall Park: Mammoth Mystery
Ford Green Hall: Tunstall Time Travel
Taking part in a Story Quest
The single most important action we can all take, in fighting coronavirus, is to stay at home in order to protect the NHS and save lives. You should only leave the house to buy food, for health reasons, essential work or exercise. You are only allowed to leave the house for exercise once a day.
Following government guidelines, you can go for a walk in the park with people who live in your house for exercise, but please remember to:
Wash your hands before and after your completing a story, and then again as soon as you get home.
Make sure you stay two metres away from anyone who does not live in your house, even if they are friends or family.
Do not leave the house if you or any family members are showing any of the sign of the virus.
Don't go into the playground – even if the characters in the stories do.