For supporters in Middlesbrough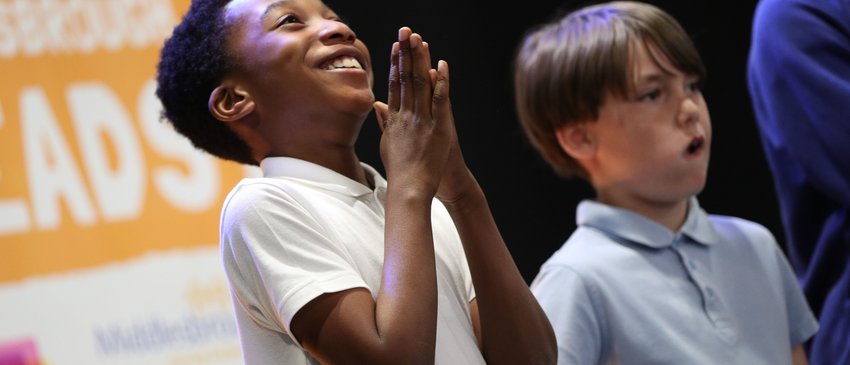 Our work with local people and businesses is key to the success of our work in Middlesbrough.
Over the years, we've worked with a wide range of partners - from James Cook University Hospital where we partnered to support parents of premature babies, to Middlesbrough FC to ensure many excellent book giveaways have taken place in the region. We have also collaborated with transport partners like Stagecoach to put our posters on local buses and spread the word every day across the region.
As a business or an individual, there are lots of ways you can support us support the people of Middlesbrough to change their stories through the power of literacy.
Middlesbrough has the greatest literacy need in the country

Over half of primary school leavers in Middlesbrough cannot read well

55% of disadvantaged pupils in Middlesbrough leave primary school with below average reading skills.

We're closing the development gap

Our work has closed the gap in early years development levels. In 2013 Middlesbrough was 22.6 percentage points under the national average, and in 2019 it was just 8.6 percentage points away.
Use your creativity to develop fun, literacy-focused activities to share with your community in Middlesbrough and help us change life stories through the power of literacy.

Learn more

Could you run a fundraising event in your local community to support our work in Middlesbrough? We have lots of tips and suggestions to help you get started.

Learn more

Donate to our work and help us give even more children the literacy skills they need to succeed in life.

Learn more
Q&A with our Middlesbrough ambassador, Adele Parks
Bestselling author Adele Parks became our local ambassador in October 2019. We caught up with her to find out what she plans to do in her role over the next year.
Find out more