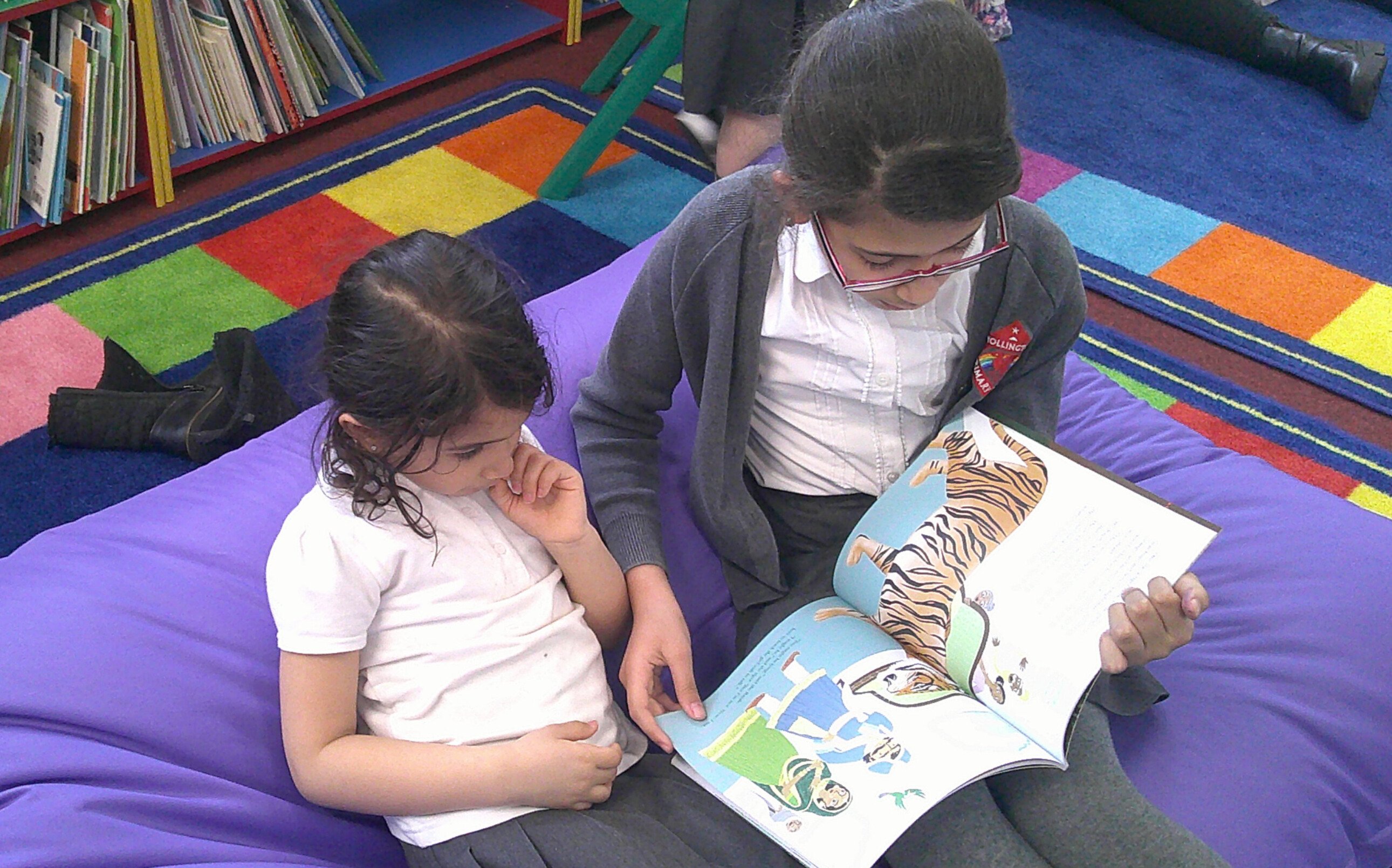 We are delighted to be working closely with our partner Bloomsbury for a brand-new reading programme designed to get more children reading for pleasure. Children and teachers in years three and four at seven Brighton Academies Trust schools throughout Hastings will take part in the unique project. Participating schools include Silverdale Primary Academy, Hollington Primary Academy, West St Leonard's Primary Academy, Robsack Wood Primary Academy, Churchwood Primary Academy, The Baird Primary Academy and Dudley Infant Academy.
Alison Sleet, Hastings Literacy Hub Manager, said: "Every child in Hastings deserves the opportunity to fall in love with reading and develop the literacy skills that will help them thrive. National Literacy Trust research shows that author visits to schools have a positive relationship with children and young people's reading skills, as well as their enjoyment and confidence in reading and writing. Working with our friends at Bloomsbury Publishing, we will be able to reach the children who need our help the most, hopefully sparking a life-long love of reading that can change life stories."
The project will focus around visits from Bloomsbury authors throughout the 2023 academic year and aims to increase literacy levels and the frequency and enjoyment of reading for children. It consists of termly activities that create a whole school focus on reading, build engagement among families, gift books to children throughout the school year and support teachers to broaden the teaching of reading and the range of titles covered.

Hastings's teachers and pupils related that author visits are key to creating a culture of reading at the school and inspiring their creative writing. The engagement and interactivity provide children with inspiration around the book titles they are studying and brings the process of writing and reading to life. This was mirrored by feedback from teachers, who said they wanted to build on their skills and explore and recommend new books to their pupils.
In the autumn term, authors Molly Potter, author of How Are You Feeling Today?, and Sufiya Ahmed, author of Rosie Raja: Churchill's Spy, worked in school with the children on the theme of personal care and emotion
In the spring term, the theme has been focused on the environment and Caryl Hart visited all seven schools to talk about her book Meet the Oceans
For the final term, author Iszi Lawrence will be visiting to talk about The Time Machine Next Door, which brings lesser-known parts of history to life with real-life characters and facts
In addition, author Andrew Jennings, an experienced teacher and school leader and author of the bestselling Ninja series, is supporting on teacher training throughout the academic year
The programme looks at the reading experience from every angle. Parental engagement in the home is a vital part of child's learning. The final part of the project, Teatime Tales, invites parents and carers into school to join their children for a special shared reading experience. Over six weeks, parents and carers will attend one session a week near the end of the school day, with books and refreshments provided. See main image above for resources sent to schools for a selection of the Teatime Tales parent/child reading sessions, one of the most successful elements of the programme.
Karl Burnett, Group Director of People and Engagement said: : "We want the children of Hastings to fall in love with reading and see its possibilities. Working with the National Literacy Trust and the Brighton Academies Trust can really make a difference to reading and be supportive to schools on their terms; and to do that we need to bring our authors into their schools and create some Bloomsbury magic and inspiration for the teachers and for the kids."