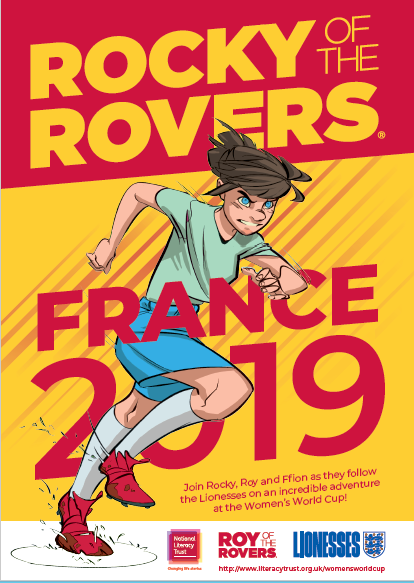 Bestselling children's author Tom Palmer, author of popular football books including the re-booted Roy of the Rovers series, Foul Play and Football Academy, wrote a live story during the 2019 FIFA Women's World Cup. The story was designed to be read aloud in the classroom or at home, and followed events on and off the pitch as they happened.
Rocky of the Rovers: France 2019 features a popular trio of characters from the Roy of the Rovers series, published by Rebellion. Readers could follow the adventures of Rocky Race, her brother Roy, and her football coach Ffion, as they traveled around France to cheer on the Lionesses.
All chapters of the story will remain available to download and enjoy for free. The first chapter features illustrations from the Roy of the Rovers series; you can also download a free poster to celebrate the story to your students.
Download files
You might also be interested in