Earth Day 2023 activities for schools
The National Literacy Trust, in partnership with REY PAPER, has created a series of resources to help pupils aged 3 to 14 (Early Years, KS1, KS2, KS3) explore the future of the planet and social action, whilst developing key literacy skills through a sequence of freewriting and poetry exercises. Download these free resources to help pupils to learn about climate change and the importance of protecting the environment whilst exploring their own emotional responses through poetry and taking action by writing climate pledges.
What is Earth Day and when is it celebrated?
Earth Day is an annual celebration that honours the achievements of the largest environmental movement and raises awareness of the need to protect Earth's natural resources for future generations. This year, Earth Day is taking place on Saturday 22 April and follows the theme Invest In Our Planet.
We recommend marking the moment in the school week (Monday 17 April to Friday 21 April) leading up to Earth Day so that pupils can take their learning home, to share with family and friends.
Earth Day classroom resources for pupils aged 5 to 14 (KS1, KS2, KS3)
Explore and celebrate Earth Day through a poetry-inspired classroom learning sequence. Pupils will have the opportunity to explore the issue of climate change through reading, discussion and vocabulary focused activities, culminating in crafting their own poetry piece and climate pledges.
For the following age groups, we have provided a learning sequence of three 60-minute, cross-curricular, literacy sessions:
Teacher guide for pupils aged 5 to 9 (KS1-LKS2)
Teacher guide for pupils aged 9 to 14 (UKS2 -KS3)
All activities are closely linked to the English curricula across the UK.
Earth Day classroom resources for pupils aged 3 to 5 (Early Years)
Explore our recommended reads and literacy-based learning activities inspired by Earth Day, that aim to help young children to reflect on the world around them, all whilst developing key literacy skills in reading, writing and oracy.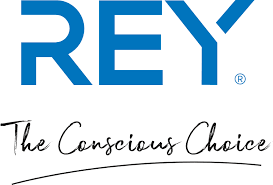 Download files